We do not offer the option to download album designs as .PDFs. However, our software allows you to share your book with your friends, family, or clients. When you click on the 'Share' button on the My Projects page or in the design software you can copy the preview url and email it for viewing. The preview url will take them to a brand free site for them to preview your photobook.
Sharing on My Projects Page: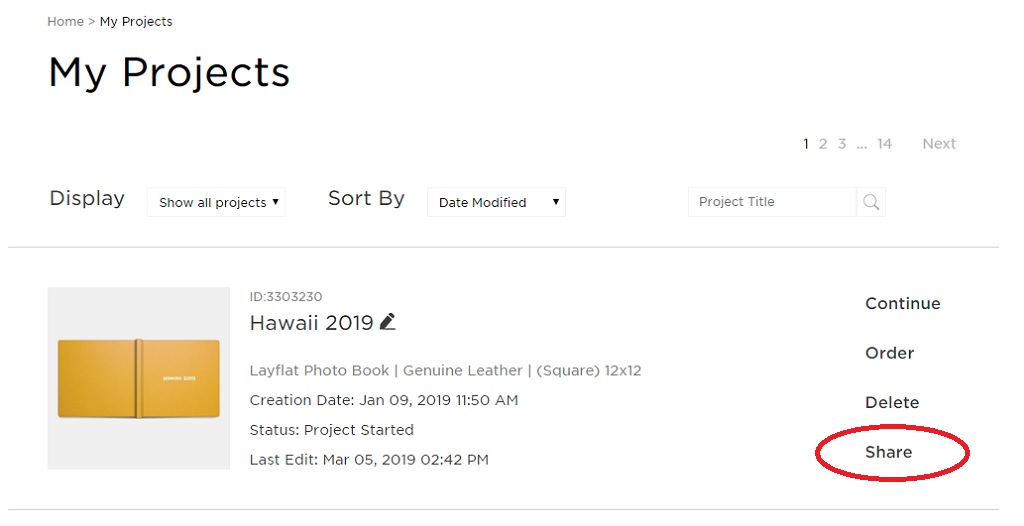 Sharing from the Design Tool: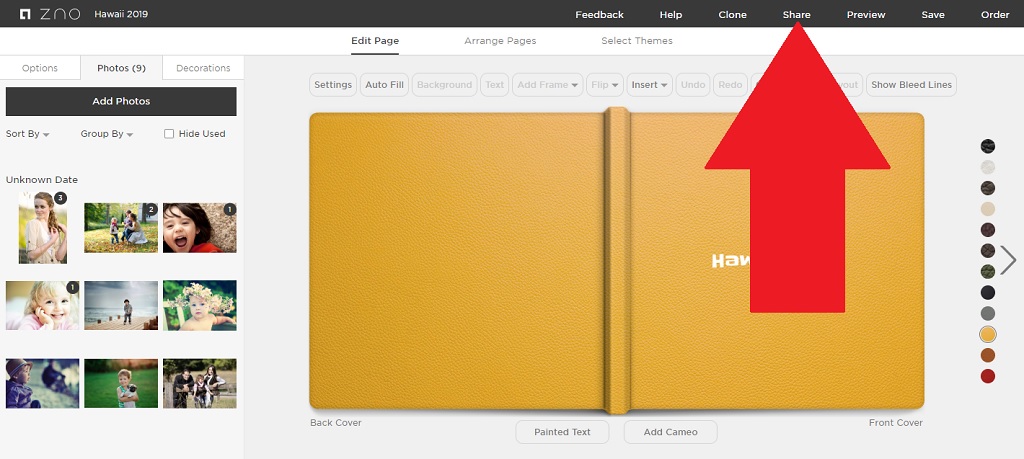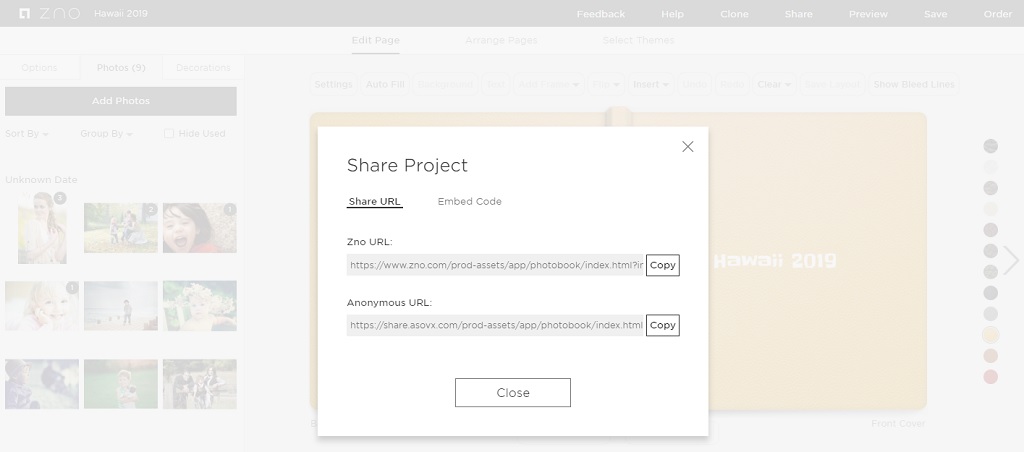 If you would like to use Zno's software to create an album design to be exported to be printed by another lab, please click here.