You have the option to customize the start month on any of our four different calendar types – Little Moments Calendar, Modern Wall Calendar, Classic Wall Calendar or Desk Calendar.
To change the start date on a calendar click the "Options" tab at the top left hand side of the screen.
Then under the Options tab, click the "Start Date" drop down menu and select the beginning month and year.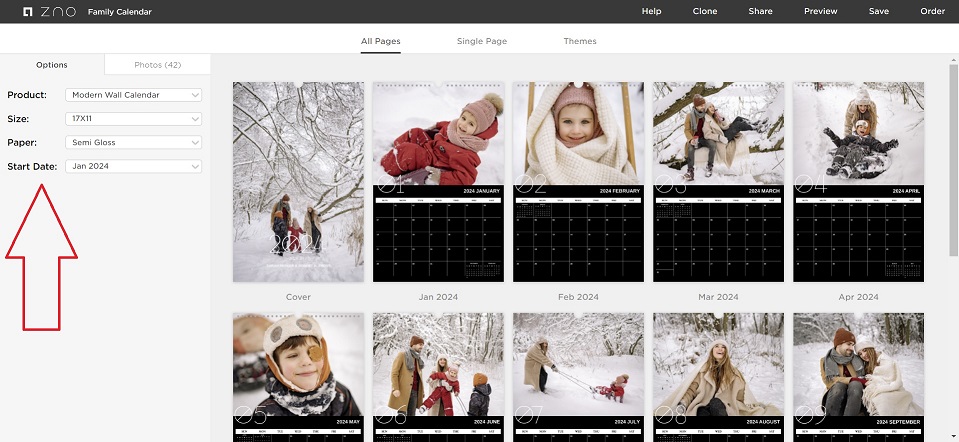 The option to change the calendar "Start Date" is not available in the Zno mobile app. Please visit zno.com to create your calendar in order to use this option.
For more information, please email support@zno.com.