This feature is only available when you create your photobook via the website. It is not available in the Zno mobile app.
To add foil & debossing logo to the cover of your Linen/Leatherette/Genuine Leather photobook, click on the 'Add Debossing' button when you are on your cover page.

The addition of Debossing to each location is an extra charge starting at $25.00USD.
Size 5x1: $25.00
Size 5x2: $40.00
Size 5x4: $60.00
Foil & Debossing is only available for New colors of the Linen/Leatherette/Genuine Leather photobooks.
Clear Debossing is only available for New colors of the Leatherette and selected Genuine Leather photobooks.
The front cover can only have either a Cameo Window or Debossing, it is not possible to add both features to the front cover.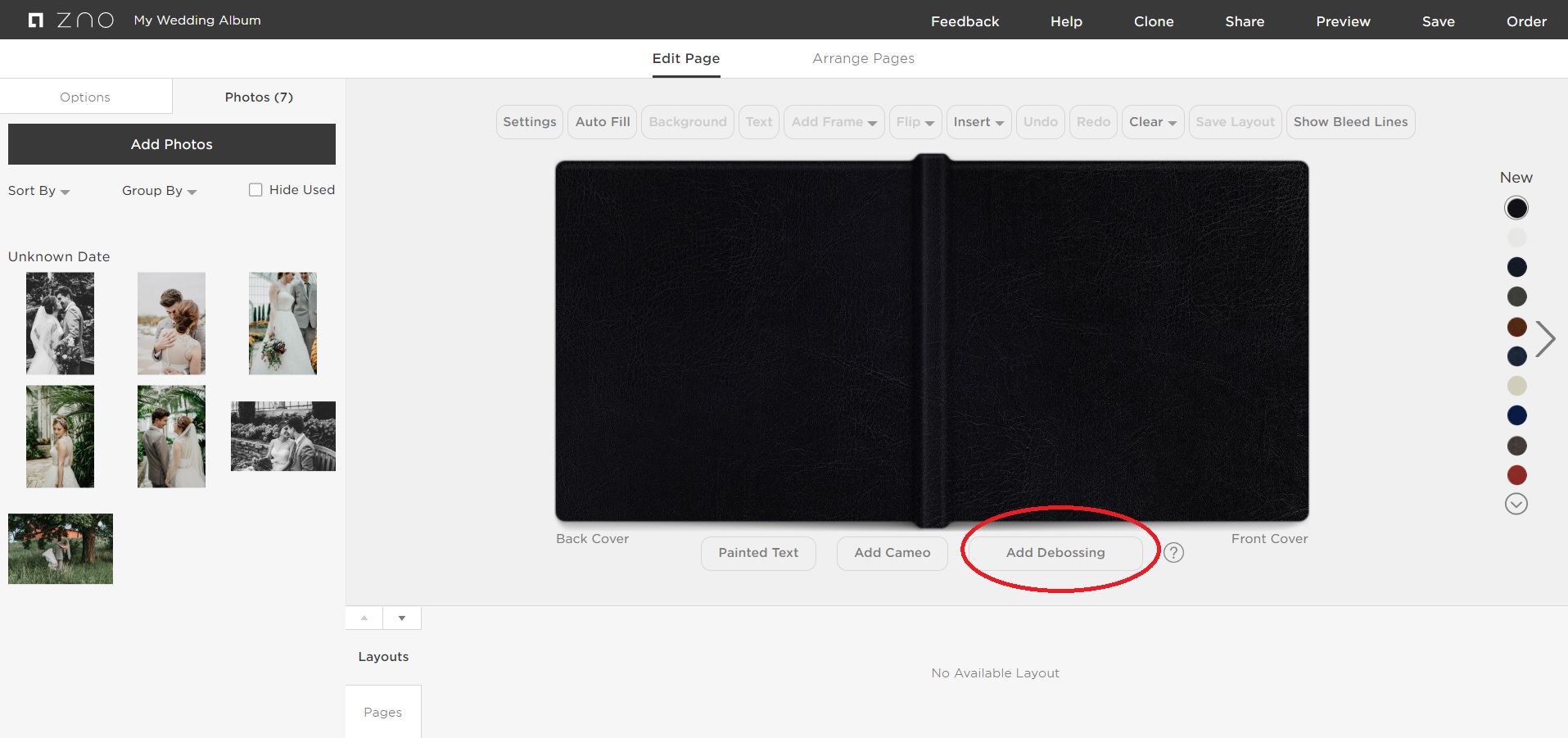 Then select 'Custom Logo Debossing'.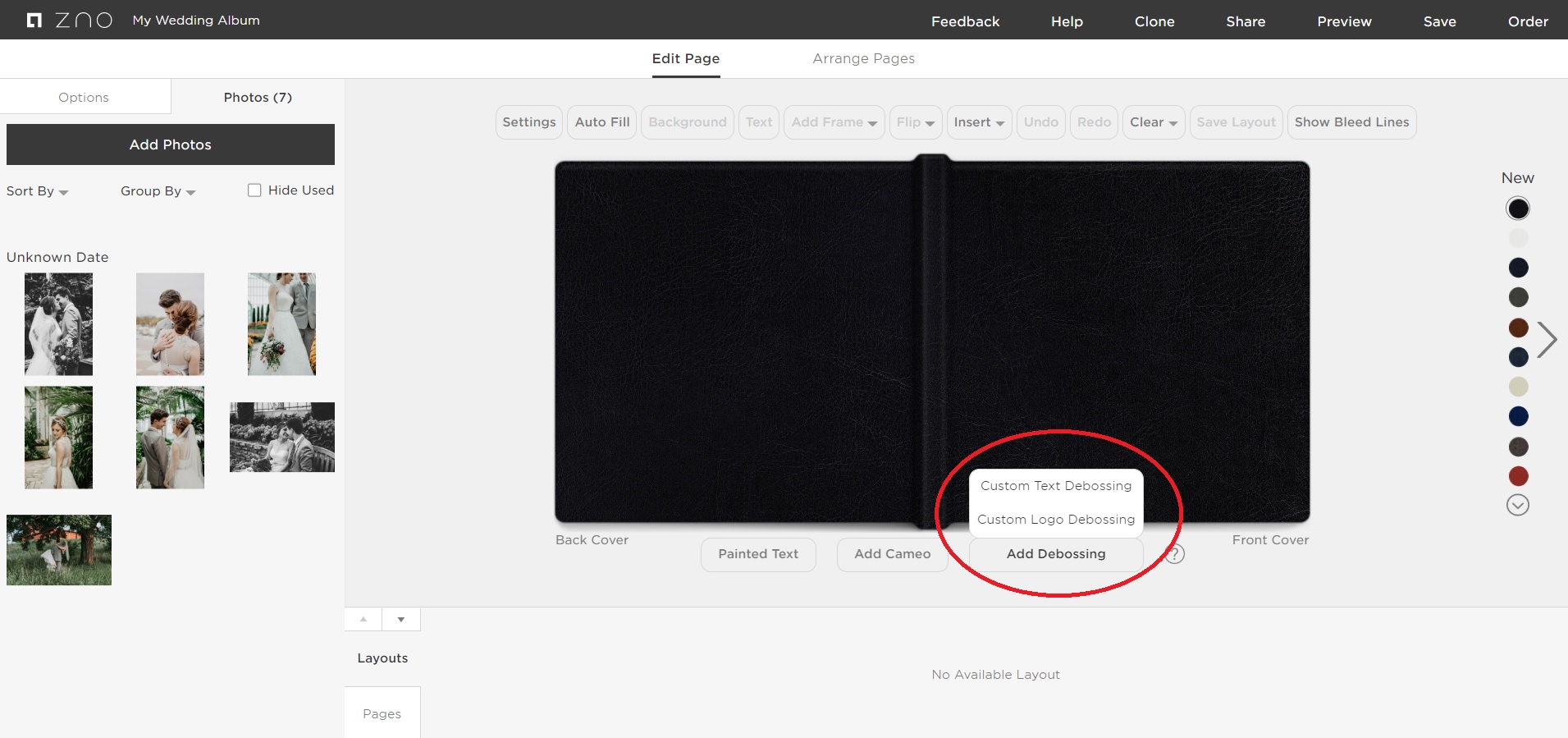 Depending on your image resolution, select your debossing logo stamp size: 5x1, 5x2, or 5x4.
5x1: 1500x300px
5x2: 1500x600px
5x4: 1500x1200px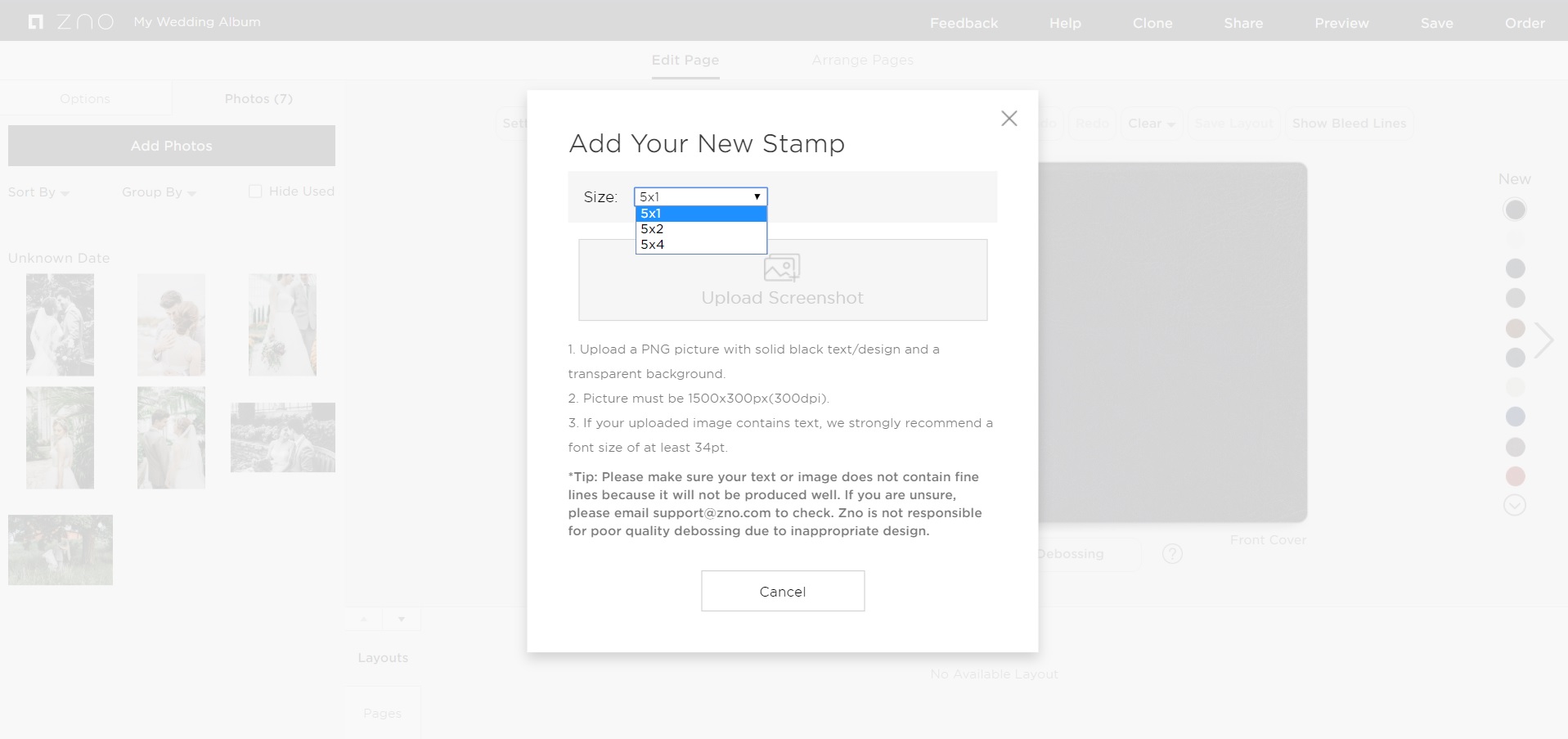 Click 'Upload Screenshot' to upload your logo file. After your file is uploaded, select your Debossing Style color: Gold, Matte Gold, Rose Gold, Copper, Silver, White, or Clear (no color, deboss only).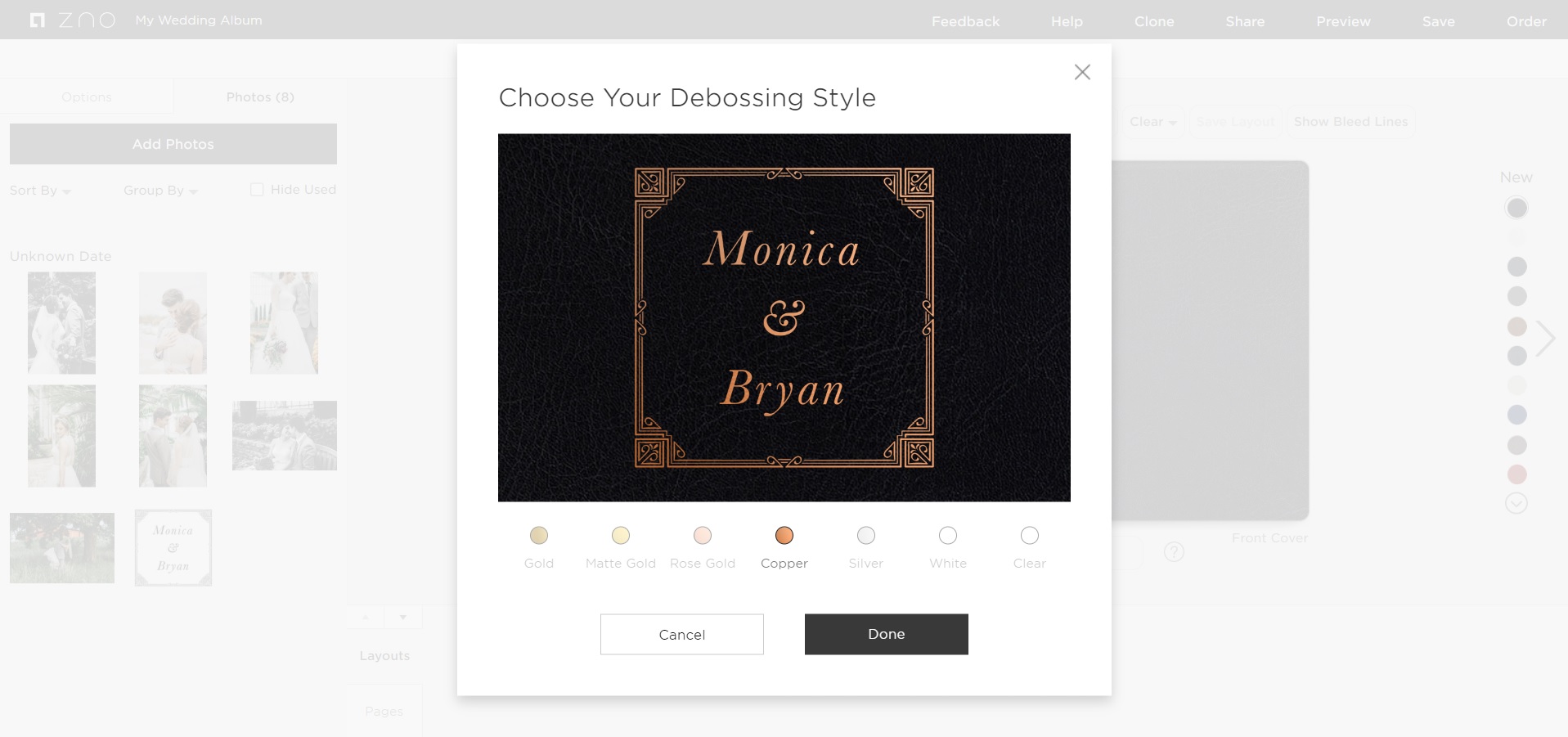 On the cover, click on the deboss logo frame and drag it to the position you want on the cover. Light blue guidelines will appear as you drag the frame to assist with alignment.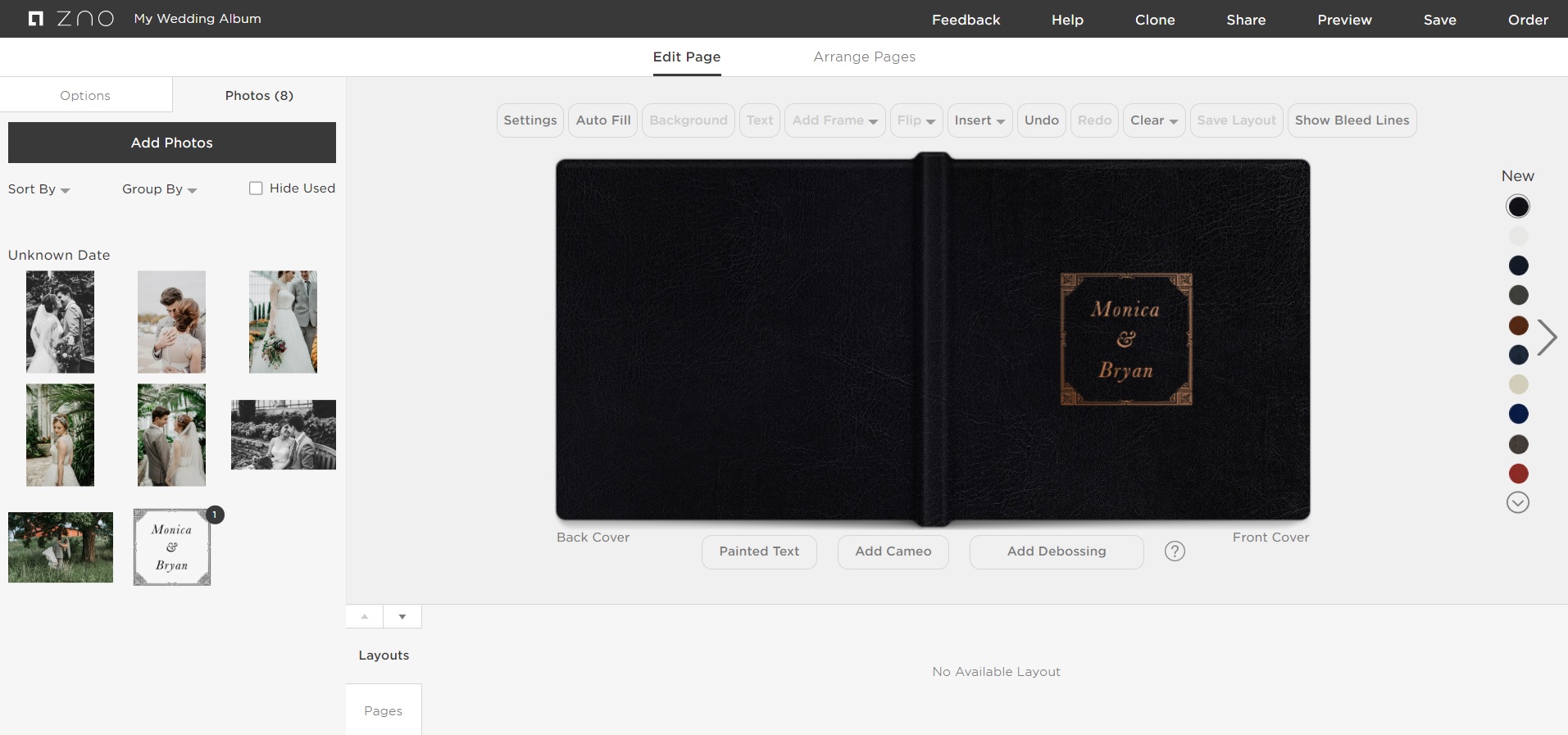 If the 'Add Debossing' button is not available, then this option is not available for your photobook.