Your sample book watermark, "STUDIO SAMPLE NOT FOR RESALE" will appear on the back cover of the photobook. The size of the watermark will vary depending on the size of your photobook, the bigger the book the bigger the size.
On Hard Cover books, the watermark will be printed in black text on the side.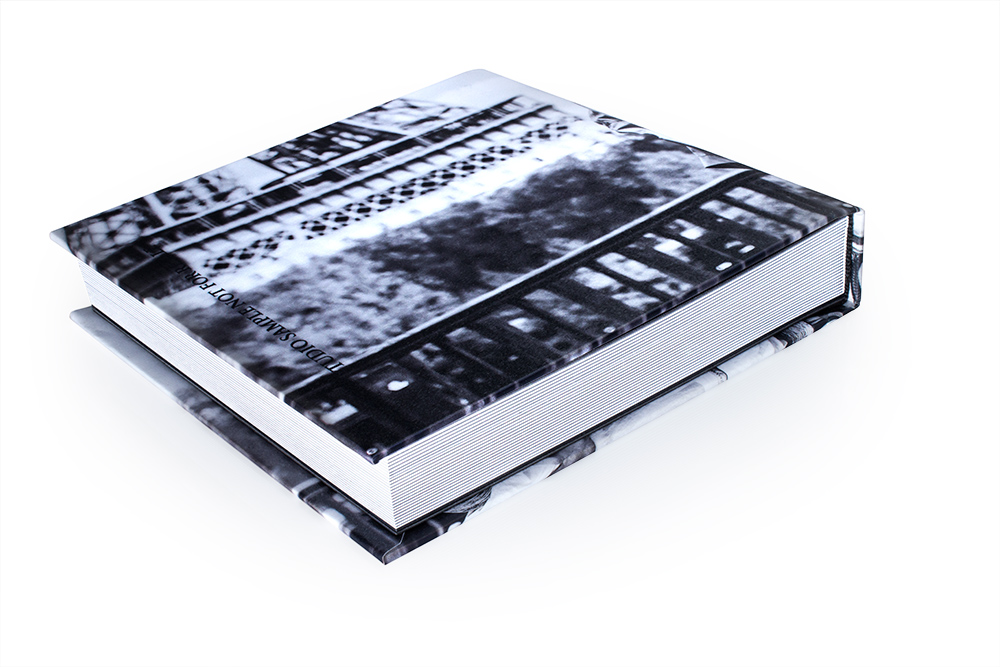 On the other cover types such as Crystal, Genuine Leather, or Leatherette albums, we will use the painted text technique to print the watermark on the back. Below is an example on a Leatherette 8x8 photobook.