If you are encounter this warning symbol
(an orange circle with an exclamation point inside it)
located in the lower left hand corner of your image that says '
Photo has low resolution and may look poor in print
' - then that means the frame you have selected is bigger than your image resolution size and will look blurry when printed.
We recommend fixing the issue in one of two ways.
OPTION 1:
One option is to upload your image in a higher resolution. You can see the image resolution size of your image by putting your mouse over the image in the image tray on the left. Your image will appear in a popup with the filename and image resolution size listed.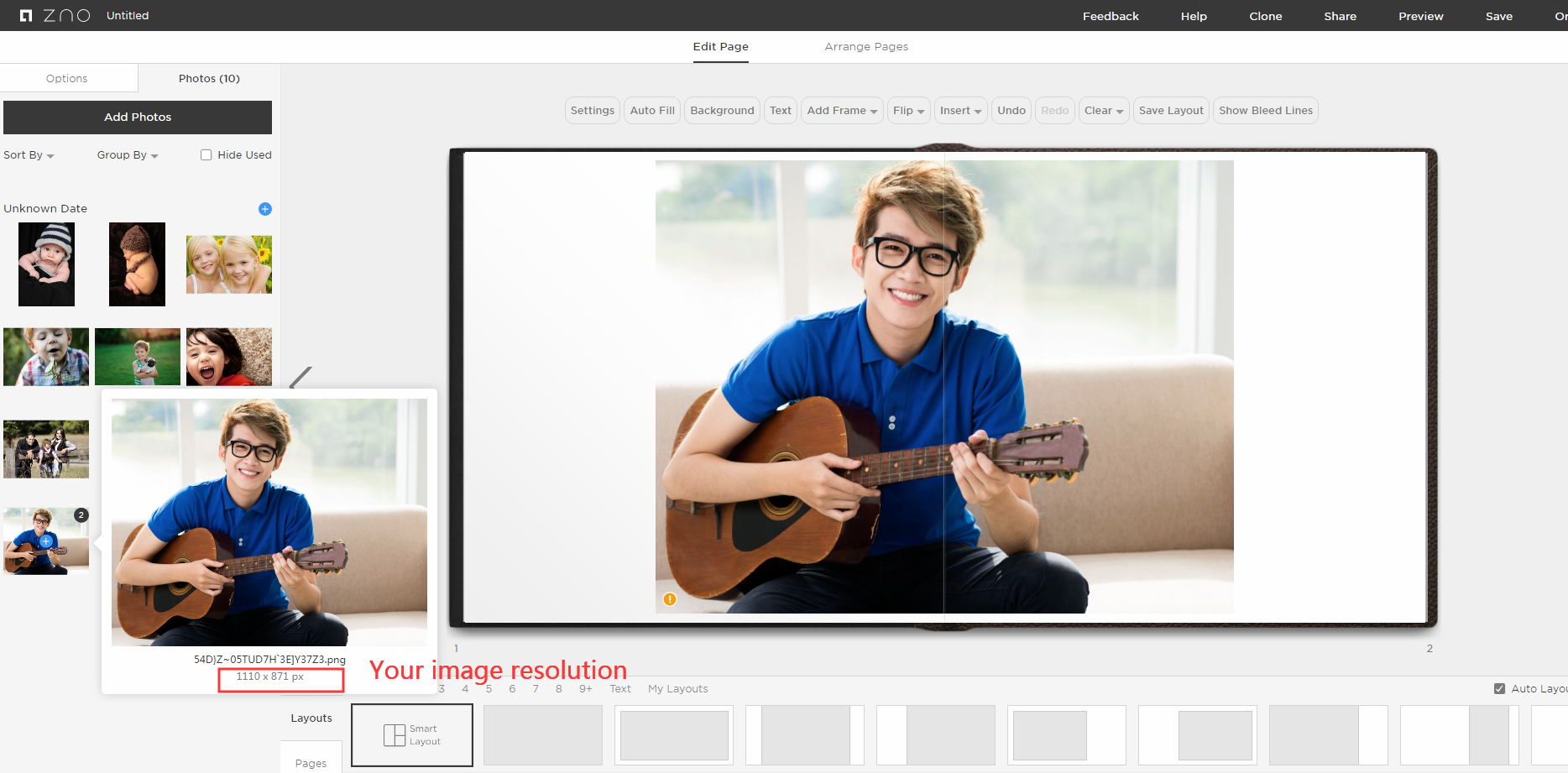 Next, see what the selected frame size is to determine what your image resolution needs to be. Click on the image on the page to see the toolbar and click on the paintbrush icon to display Properties window.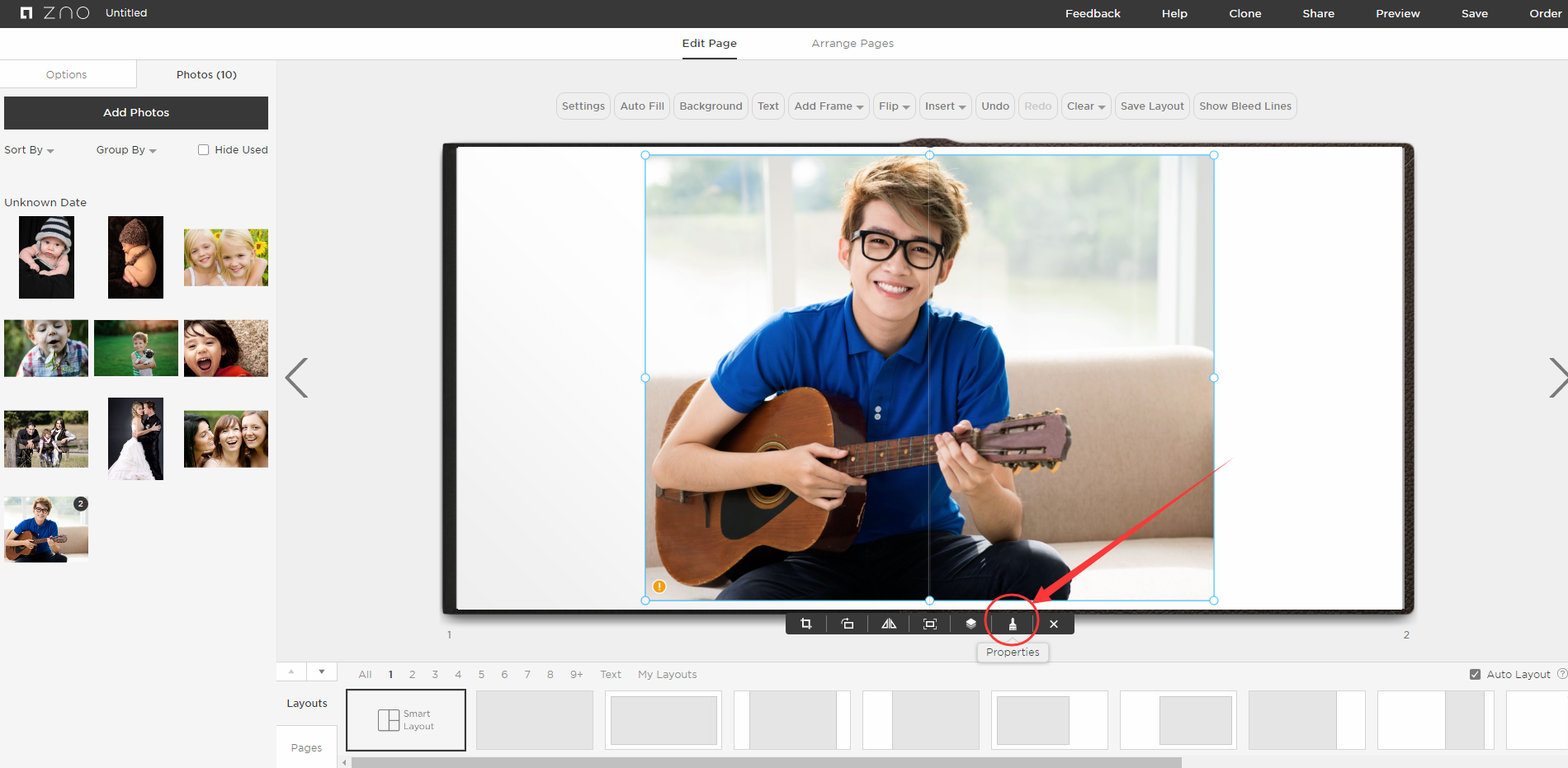 The frame size is listed at the top in the W (width) and H (height) boxes. The image resolution size you need will have to be within this range to avoid any image enlargement.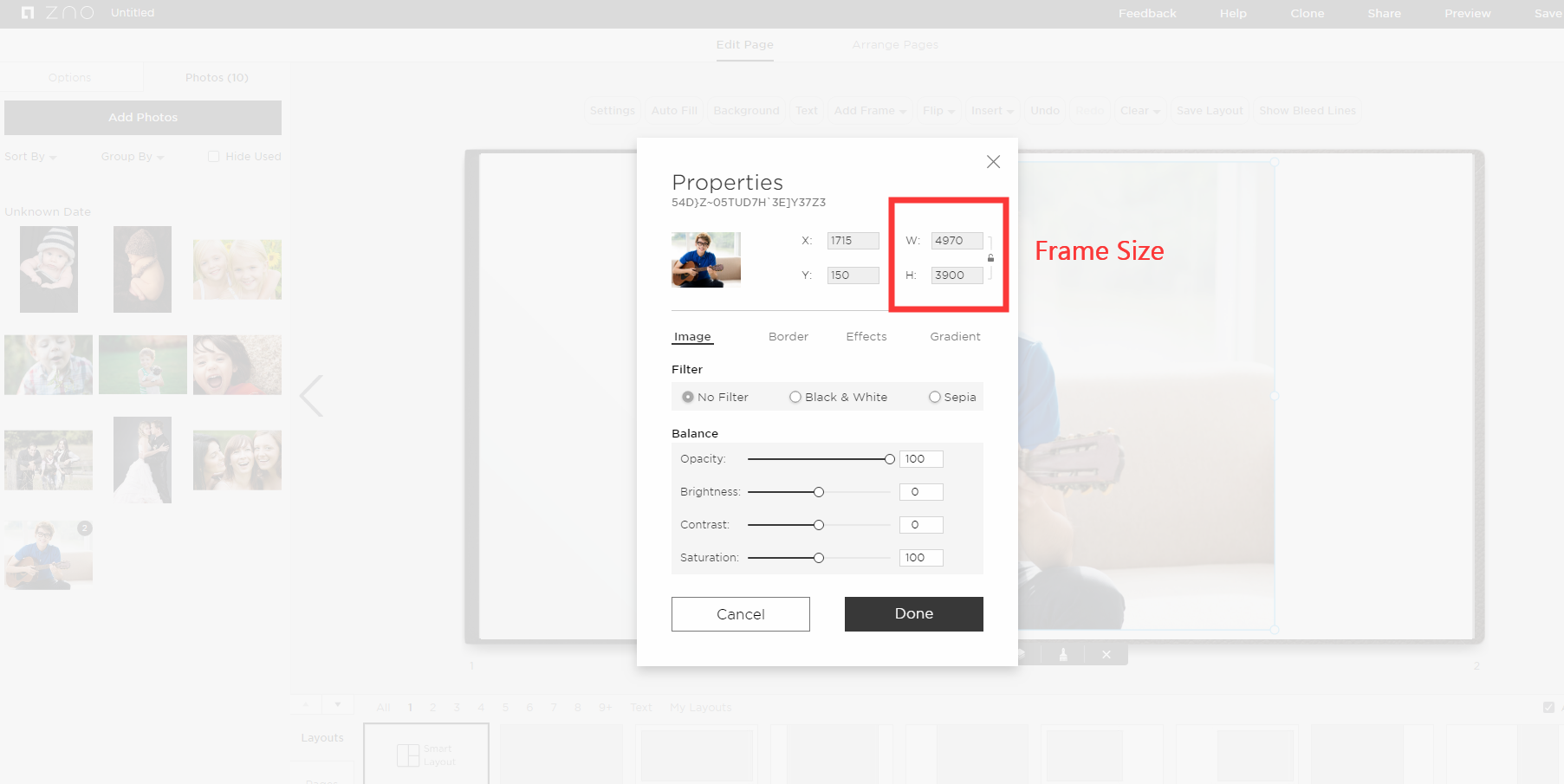 Then you can check your image files to see if you have a higher resolution image you can upload to replace it.
OPTION 2:
If you do not have a higher resolution image to fix it, the other option is to change your page design.
You can click on the circles along the frame's perimeter to resize the frame and make the frame smaller.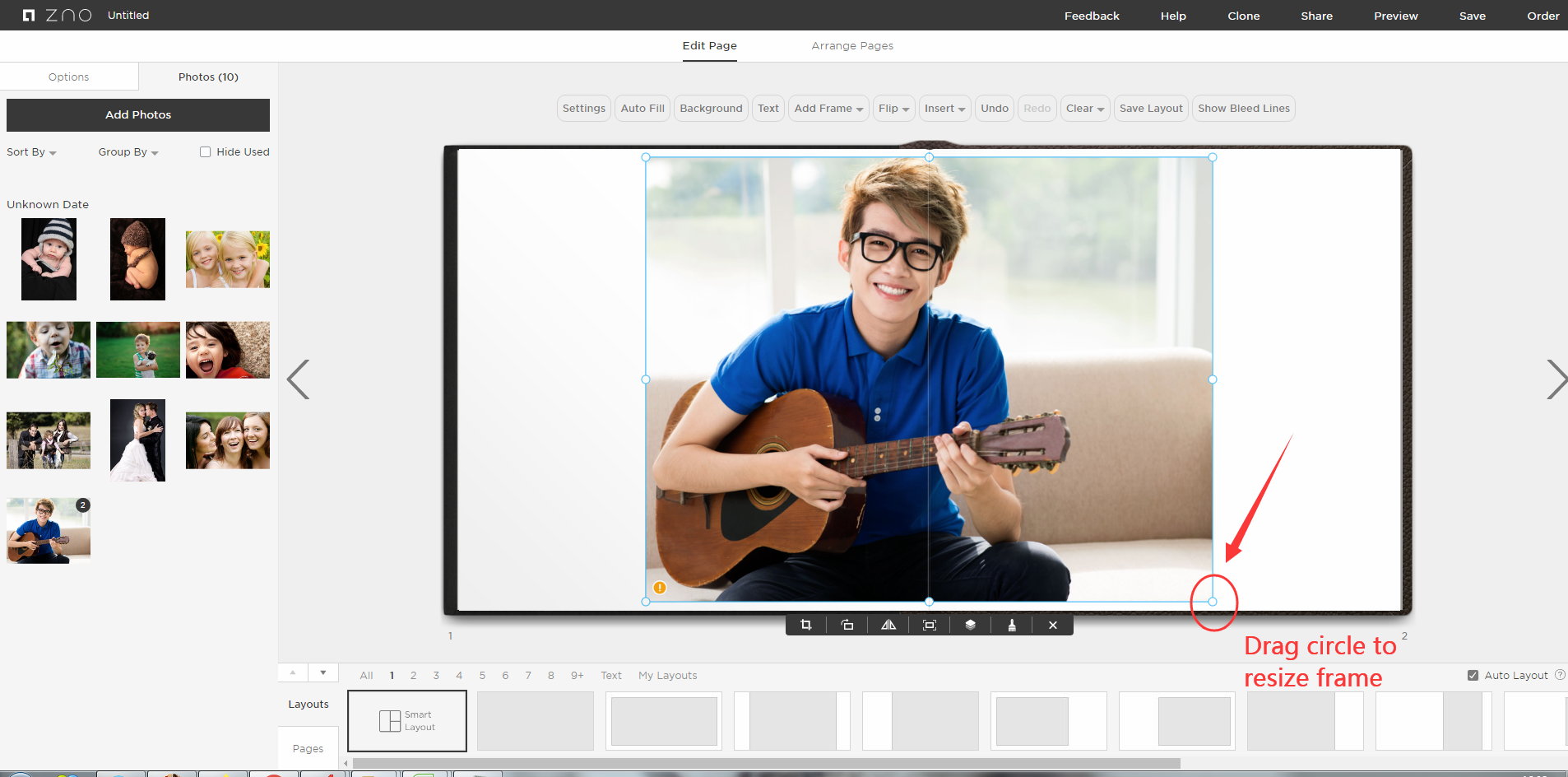 Or you can select a different layout by clicking "Smart Layout" or selecting another layout option.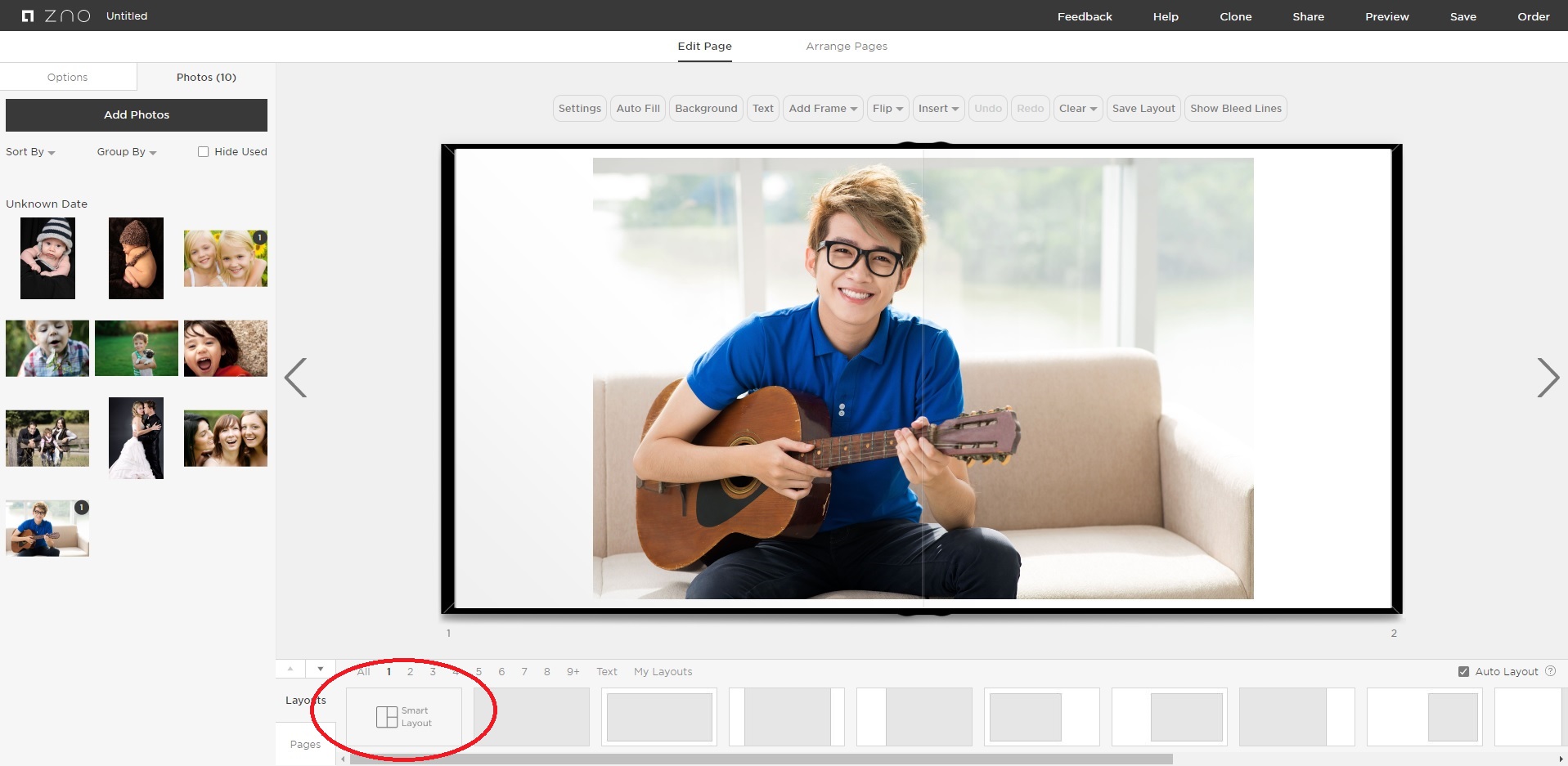 If you continue to have questions or issues related to this, please email support@zno.com for assistance.