The end papers and fly sheets of our Flush Mount Album, Fine Art Album, Layflat Photo Book and Slim Photo Book consist of either Cotton Paper or Translucent Paper in either black or white, and Linen in Black, Dark Grey, Dark Brown, Cream or Dark Red.
These options can be selected on the right hand side of the screen where you see your cover. On this screen, you can also select either the Debossing or UV Printing option to print either a logo or text on the End Paper.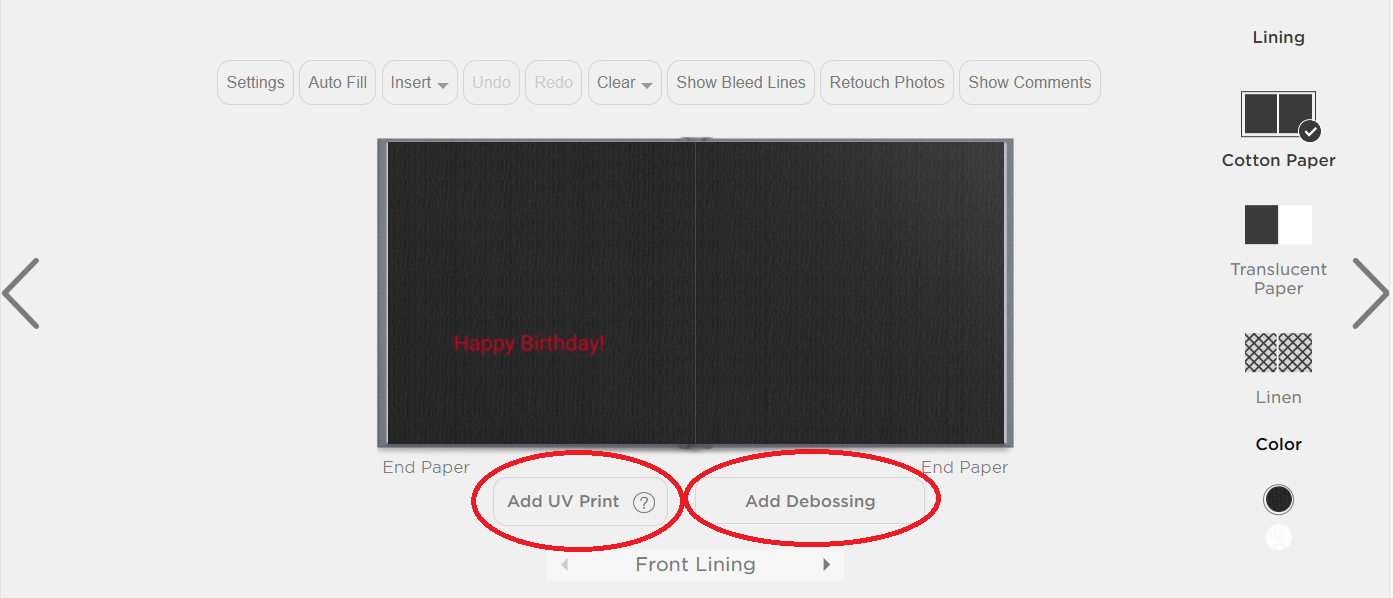 If you select the Translucent paper option, you will be able to add Foil to the Fly Sheet. The foil is available in either gold, silver or red.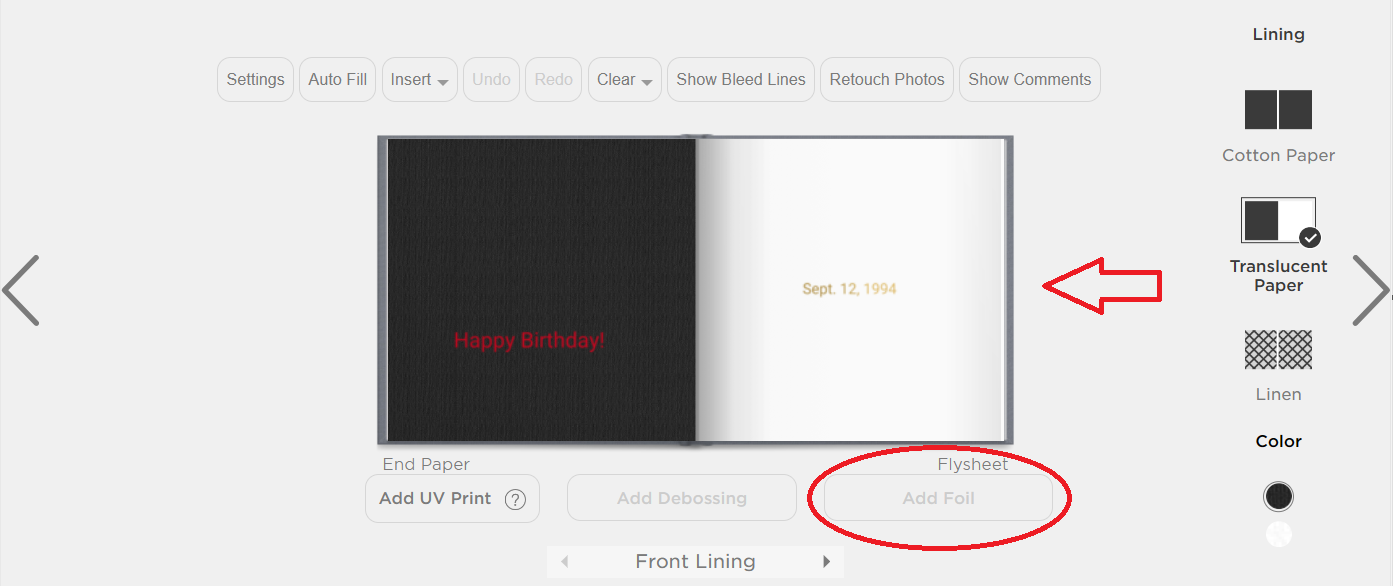 This End paper will appear at the front and back of your album or book.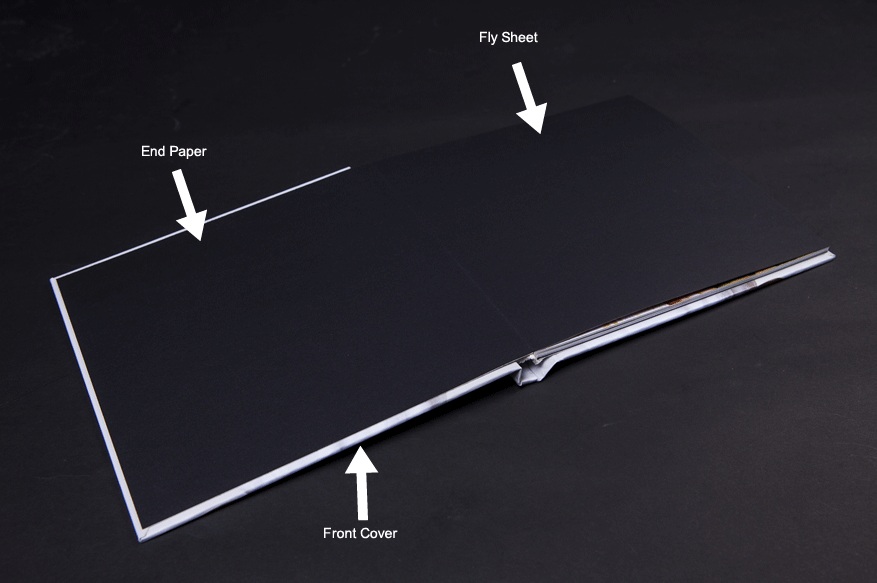 For the Press Photo Book, the end paper and fly sheet is a white paper sheet.
For the Little Black Book, the end paper and fly sheet is a black cotton paper.
Nothing can be printed onto the fly sheet or end paper of the Little Black Book and Press Photo Book.
If you have any further questions, please email support@zno.com.