To crop an image, put your mouse over the image and click.

Then the image would display a toolbar right beneath it. Click on the crop button.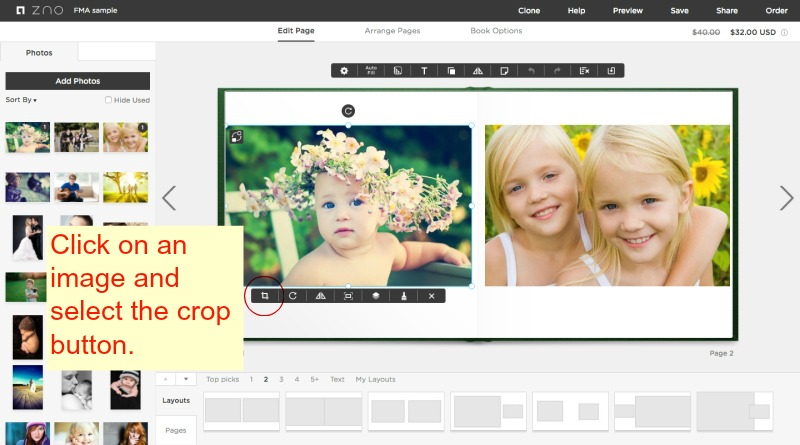 Then the image will open in a Photo Editor. Click on the square on the lower right corner to crop or resize the image. Or click and drag the frame to move the image. When you are done, click on the "X" on the upper right corner to close the pop up window to see how the image appears on your layout.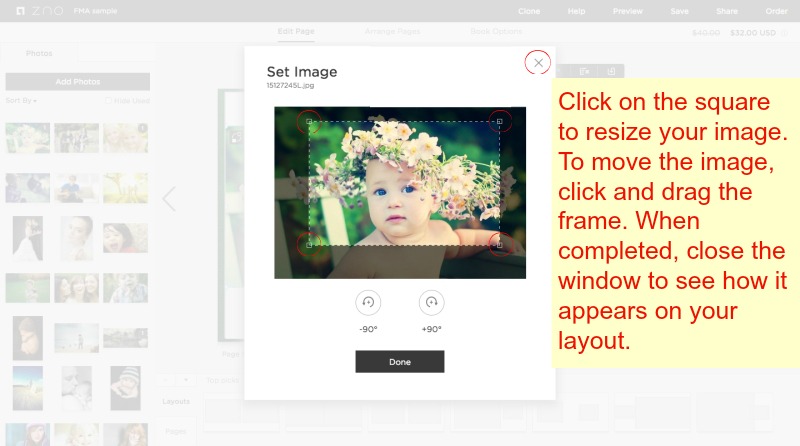 This is how it appears once completed.