Pages can only be added in our software in page increments (sometimes referred to as a pano or spread).
There is an additional charge per page when adding pages over the minimum requirement. The software will prevent you from adding more than the maximum number of allowed pages.
There are two ways to add pages to your photobook:
1) Click on the 'Edit Page' icon located in the top toolbar.

Then click on the "Insert" dropdown menu. In that menu, you can select where you would like to insert the new sheet: before the current page, after the current page or at the end of the book. You will also have the option of inserting multiple sheets or pages.

2) Or click on Arrange Pages tab and scroll to the bottom of the page to add additional sheet to the end of the book.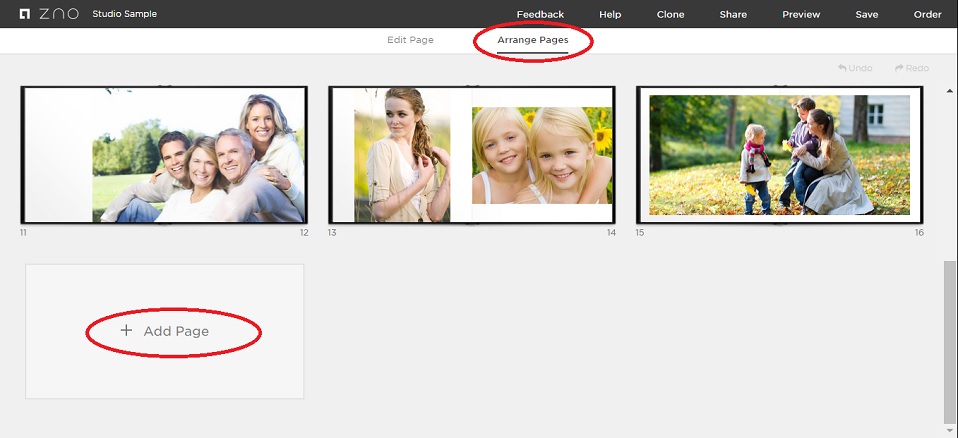 Please note, e
very photobook has a maximum number of pages. Additional pages cannot be added beyond this limit.
To see how many pages are allowed on each type of book, please click here.