Pages can only be added at increments of two. You cannot add only 1 page or half a sheet. There is an additional charge per page when you book has more than the minimum required pages. You cannot add more than maximum number of pages allowed in the photobook.
There are two ways to add pages to your photobook:
1) Click on the 'Add Sheet' icon located at the top toolbar.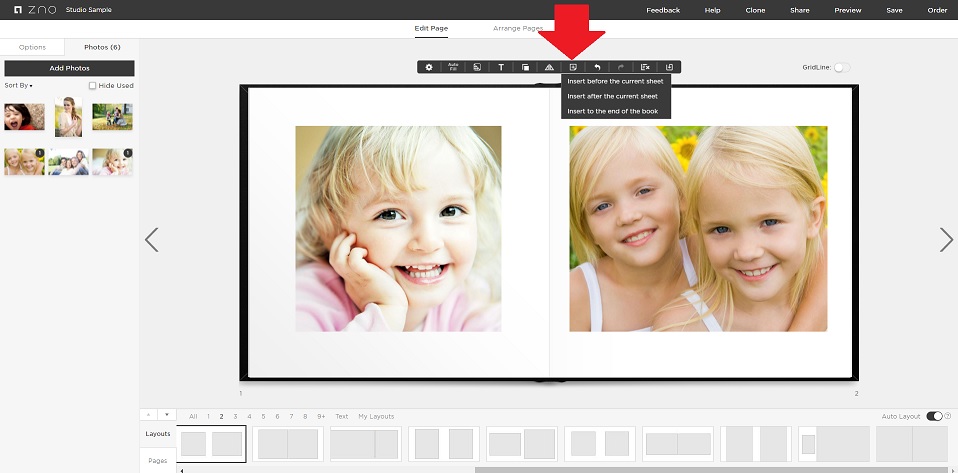 2) Or click on Arrange Pages tab and scroll to the bottom of the page to add additional sheet to the end of the book.