To delete an object or image inside a frame on a spread, first select "Edit Page" across the top.

Then click once on the object to select it. If the object, or frame is empty, an "X" will appear in the bottom center. Clicking that "X" will delete the empty frame.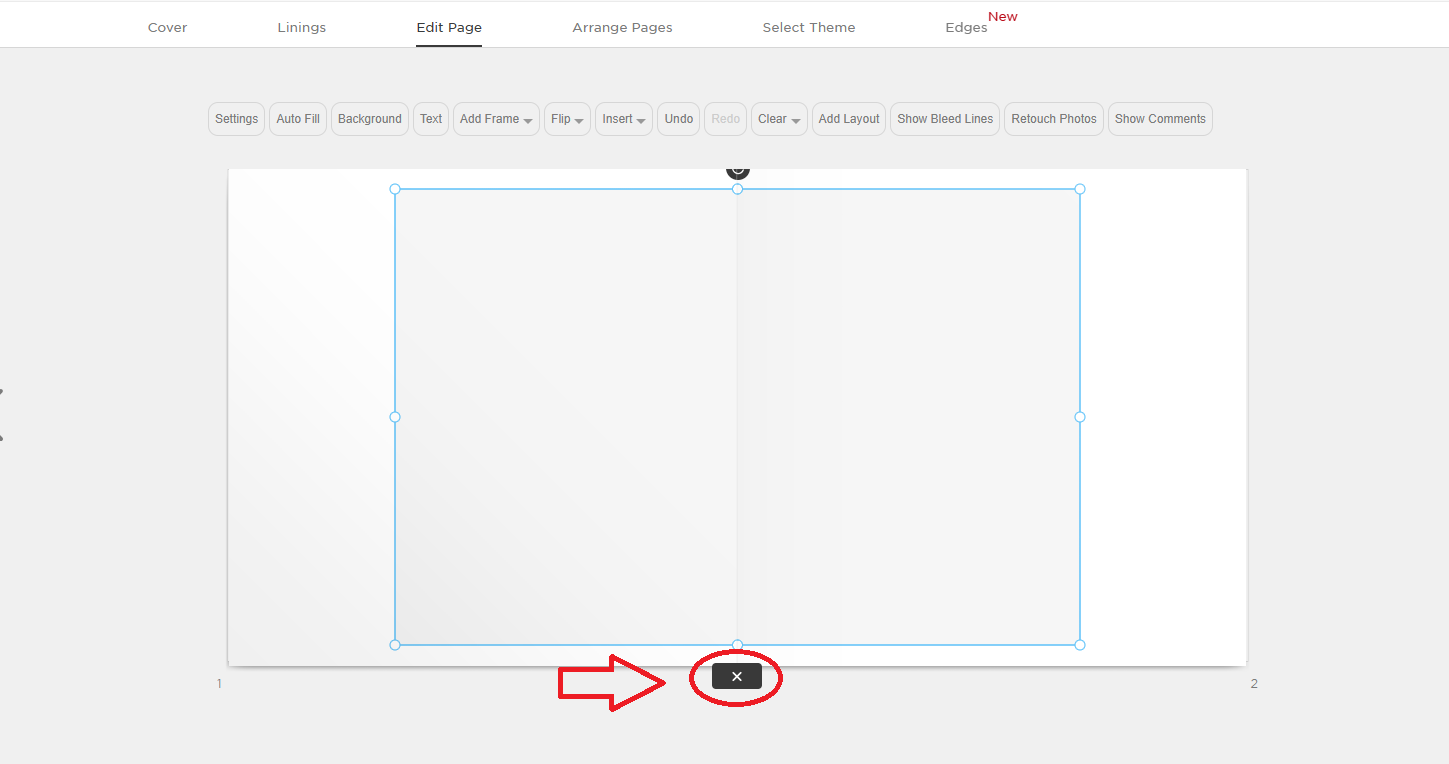 If there is an image inside the frame, a black bar will appear across the bottom. Clicking the "X" at the far right of the bar will remove the image inside the frame but the frame itself will remain. Clicking on the "X" again will remove the frame.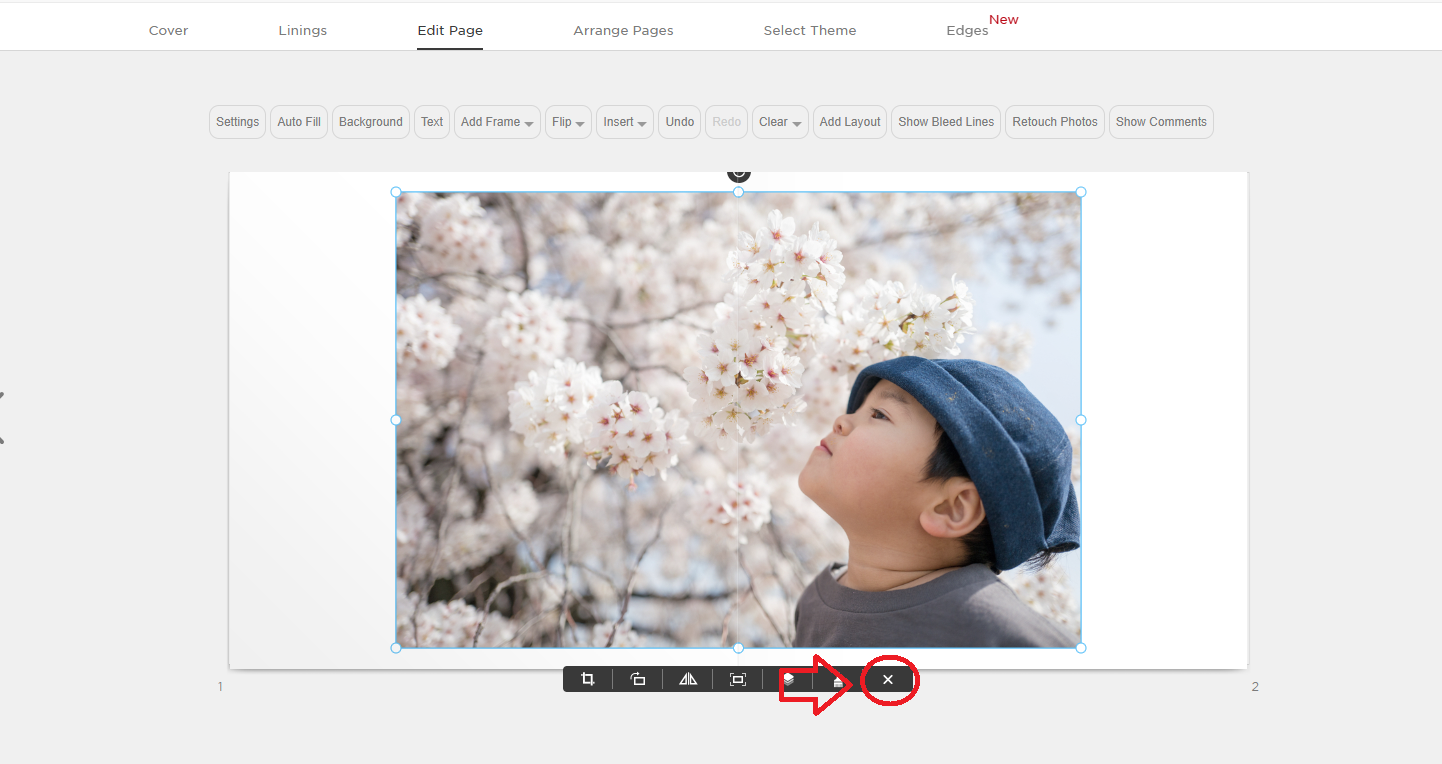 For additional information, please email support@zno.com.