While you are working on your project it is always a good idea to save your project periodically to be sure to not lose your work or to finish at a later time.
To save your project, click on the "Save" button at the top toolbar. You will get a confirmation message "Saved successfully" popup after it is completed.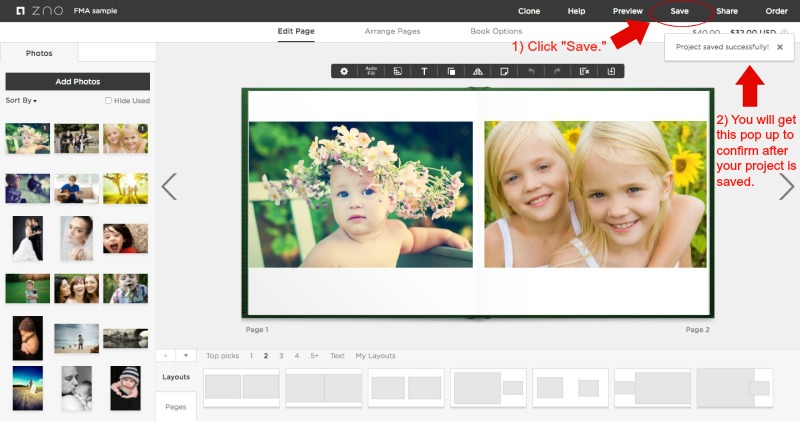 To access your project at a later time, you can find it listed on the My Projects page.