To edit an image in your photobook, drag your image to the gray frame and then click on it once. This will select the image and display a toolbar right beneath it.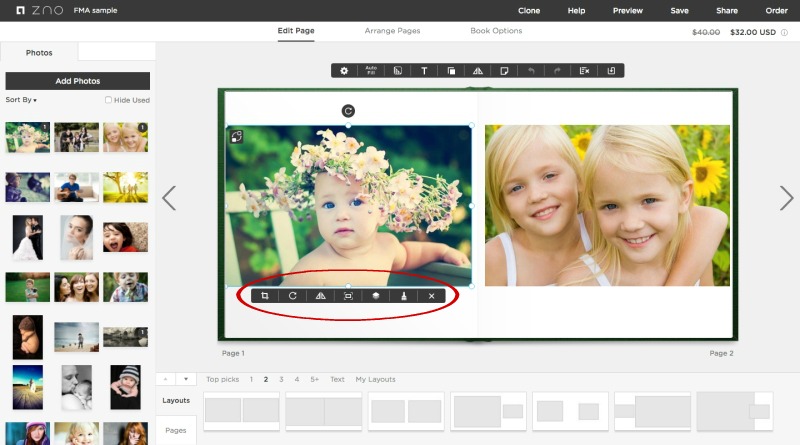 This toolbar contains the buttons for you to crop, rotate, or flip your image. There is also a properties button to resize the frame, apply effects, add a border to your image. The last two buttons allows you to expand the frame to the page or to clear/delete the frame.

Then if you click the round circle and drag it around, you can use this to rotate your frame. Light blue lines will appear to assist you with alignments.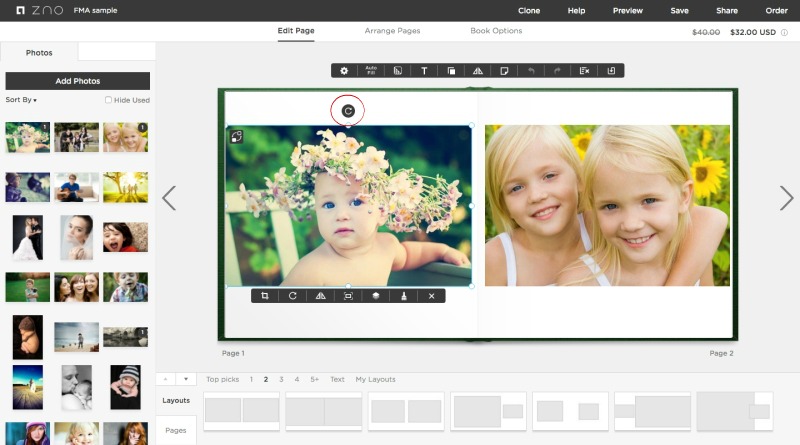 Also, if you click on it once more and hold down, you can drag the frame to move it around to another location.