Please follow these instructions to 'Add Text' to the cover of your Hard Cover or Padded Cover photobook too.
You can add text by clicking "Text" at the toolbar. This will add a text box to the page.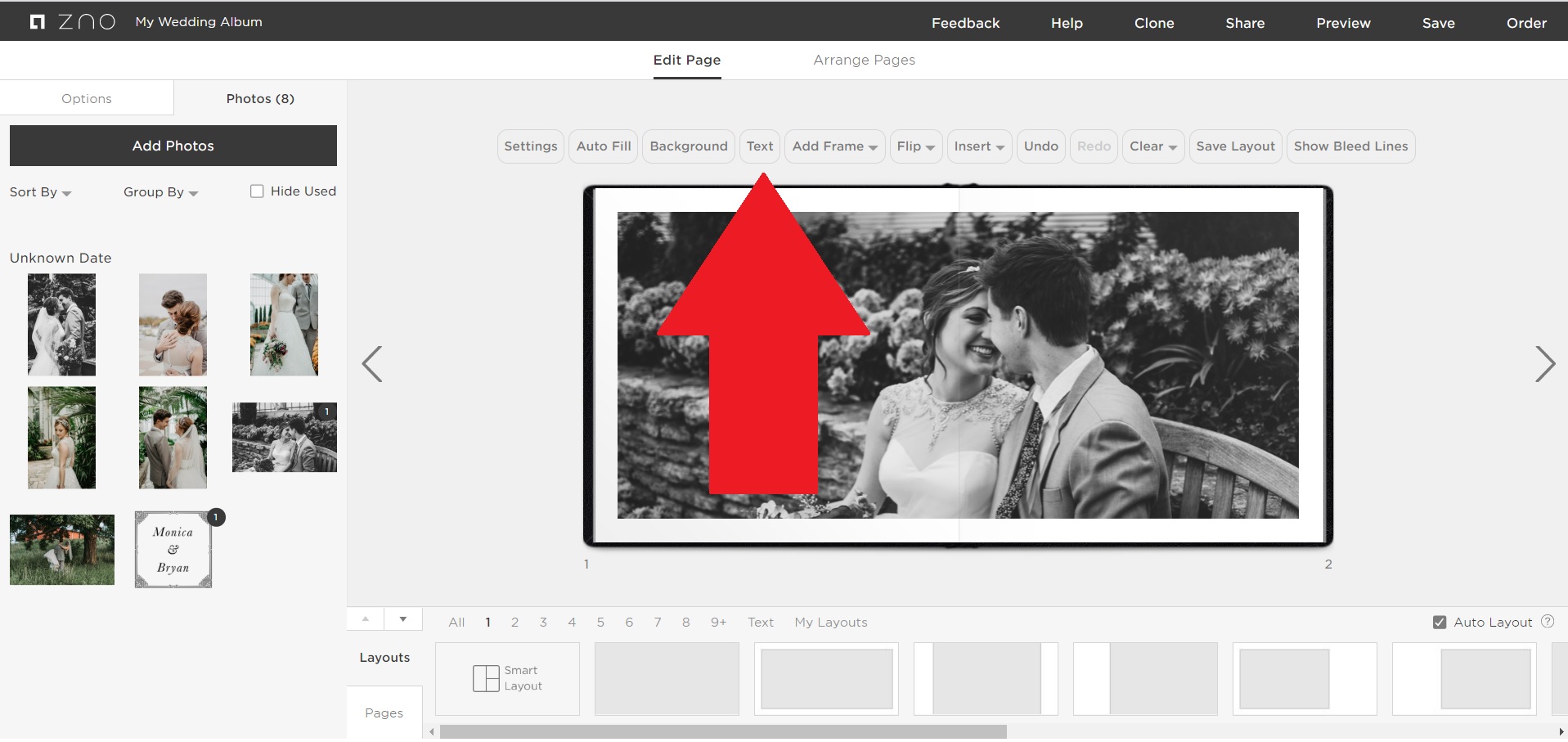 Double click the text box and a new dialog window will open. The new dialog will have a text box area, font option, weight option, alignment option, font size option and color option. Text must be entered from the text box. Then drag the text box to be where you like it to be.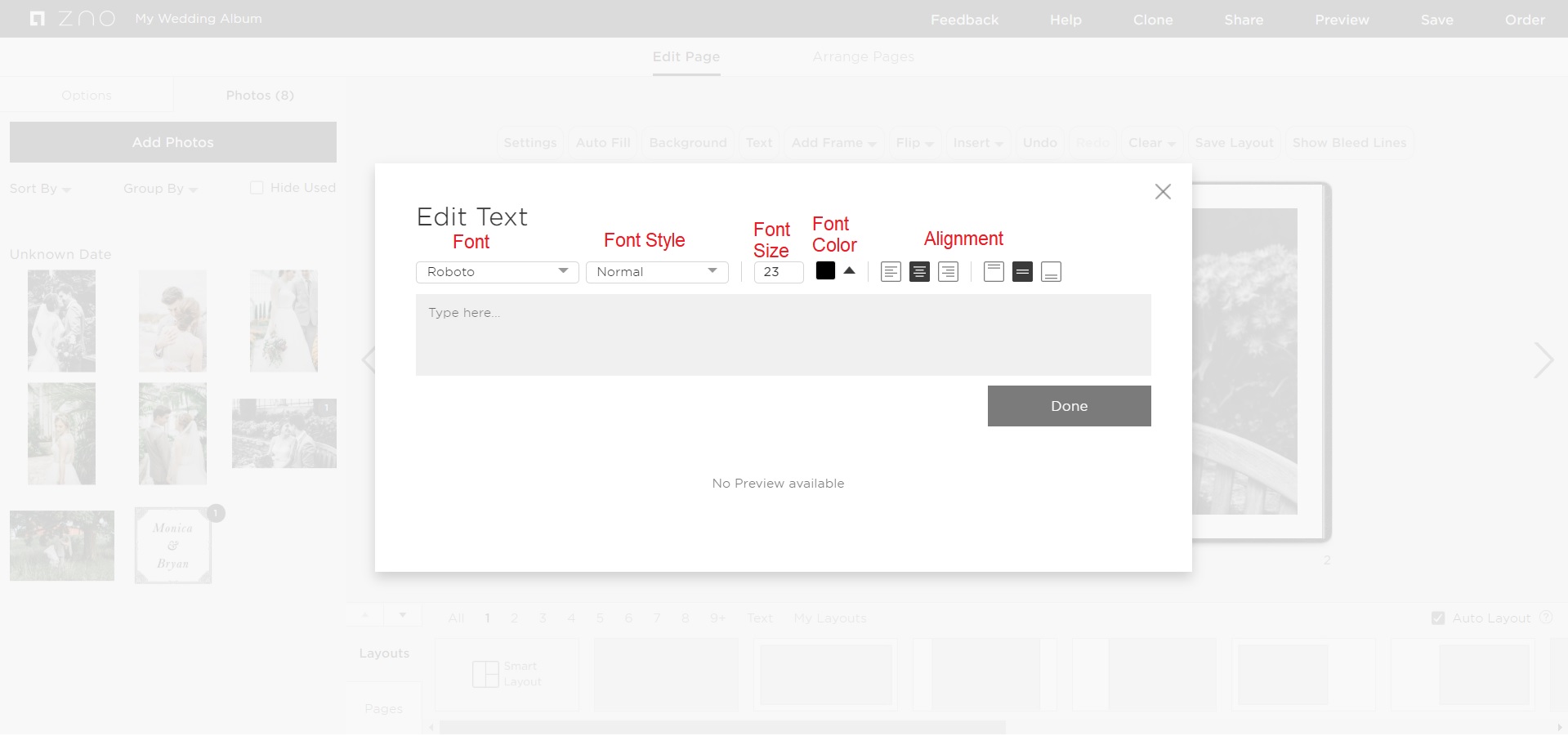 For Spine Text on the cover, double click on the spine to edit text. You select the font, and font color. The software will automatically select the appropriate font size based on the thickness of your photobook. Spine Text is only horizontal orientation
The Add Text feature is not available for the Little Black Book. The Little Black Book is designed to have 1 photo per page and no text. If you wish to include text, you will need to use a 3rd party software to add text to your photo first before uploading to our design app.