First, you need to scroll to one of the inside album pages and It should say "Edit Page" across the top.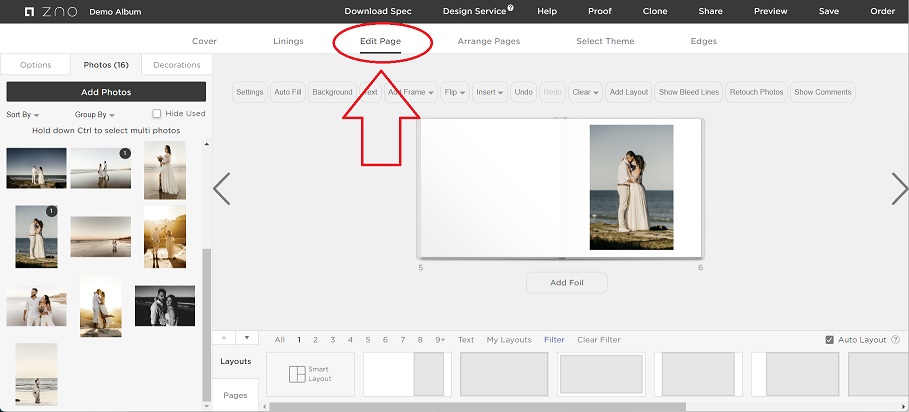 Then click the "Text" button on the toolbar. This will add a text box to the page.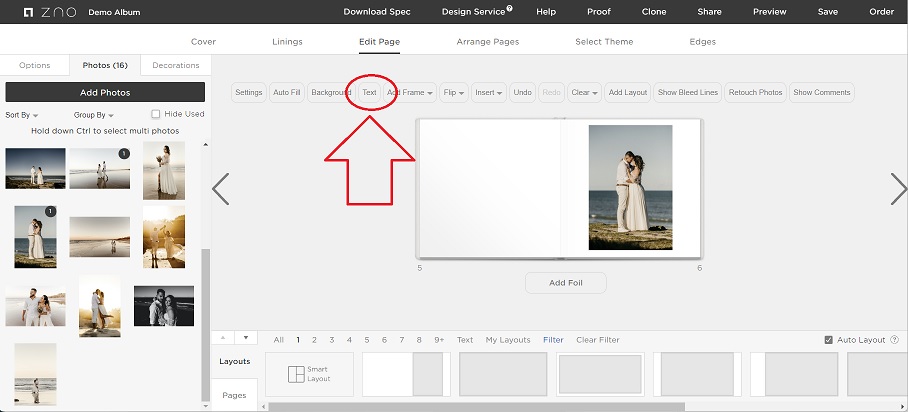 Click the text box. A bar will appear across the bottom of the text box. Click the "Edit Text" button on the far left side of the bar. It looks like a pencil and paper.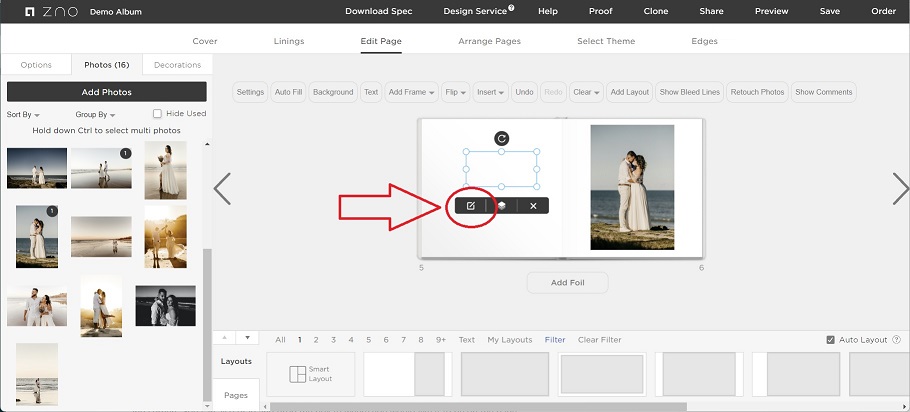 A new dialogue box will appear that says "Edit Text."
Here you can enter all text options, including: font, weight, alignment, font size and color.
Text must be entered in this "Edit Text" box.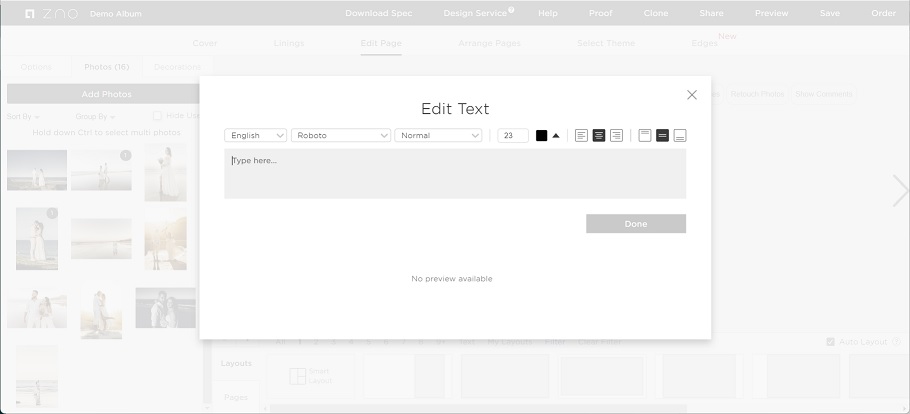 Once you have typed in the text, you can change the box size by hovering over the the dots on the sides and corners. You can also drag and drop the box to where you would like it to be on the page.
For information on how to add text to the book spine, please click here.
The Add Text feature is not available for the Little Black Book. The Little Black Book is designed to have 1 photo per page and no text. If you wish to include text, you will need to use a 3rd party software to add text to your photo first before uploading to our design app.