If you would like to change the default settings while designing your album, please start by clicking settings at the top left-hand side of the screen.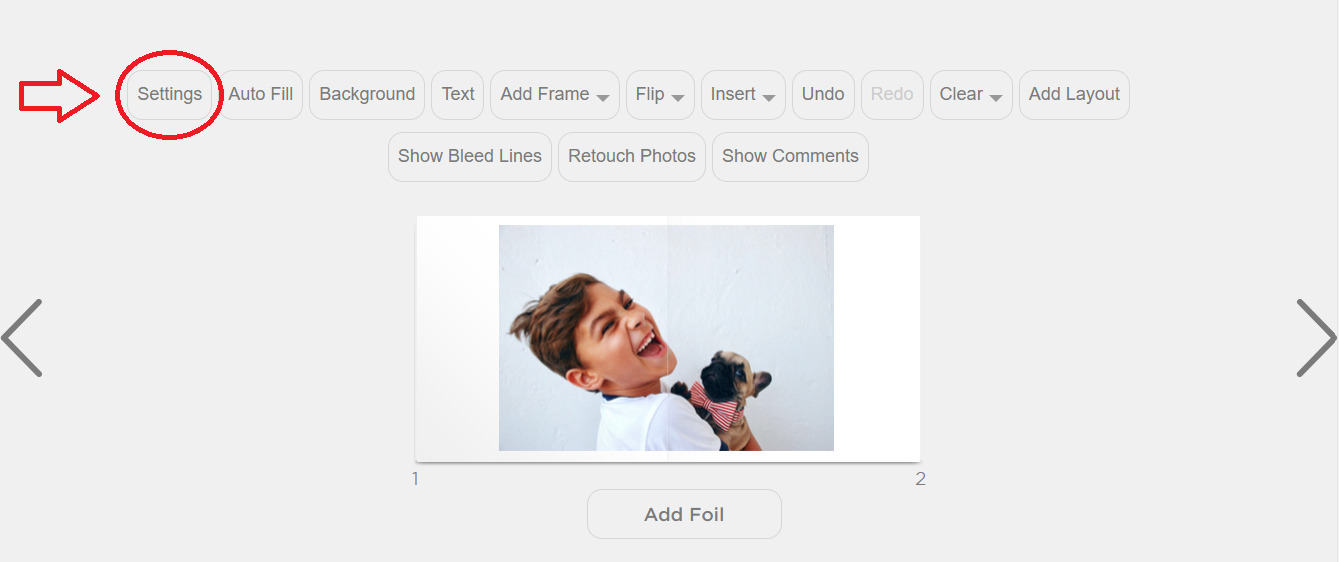 In the pop up box, you can then select the default settings for the background, font and border.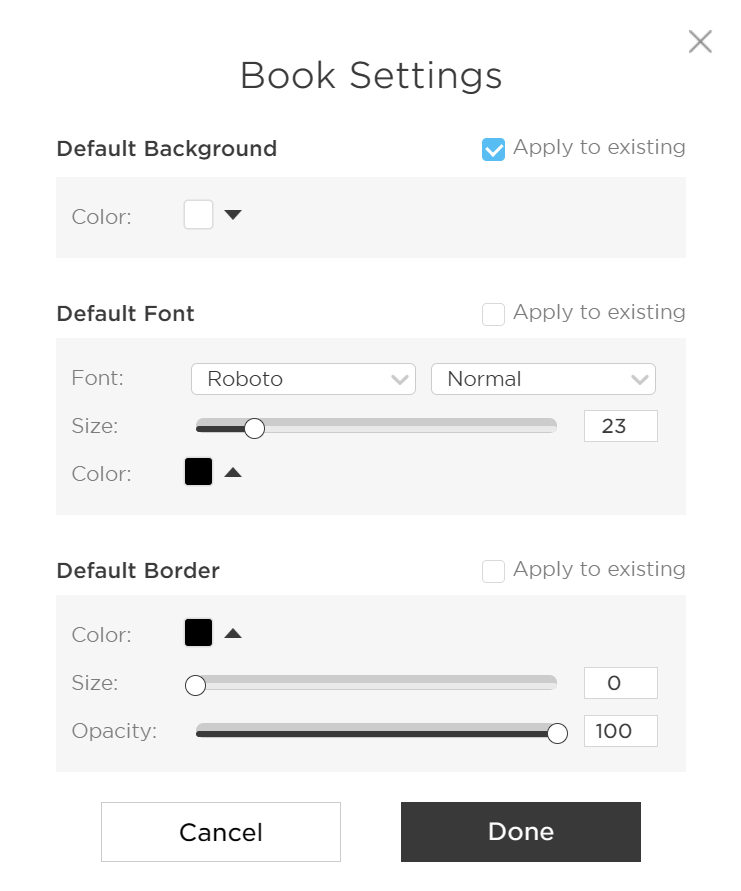 Please contact us at support@zno.com if you have any further questions.