We recommend using 300 resolution images for best print quality. Our templates are set to a resolution of 300. For consistent output size you will need to use 300 resolution images.
The image resolution your images needs to be in can vary depending on your page design. For example, if your photobook size is 5x7 (landscape) and your layout is 1 photo per page like this: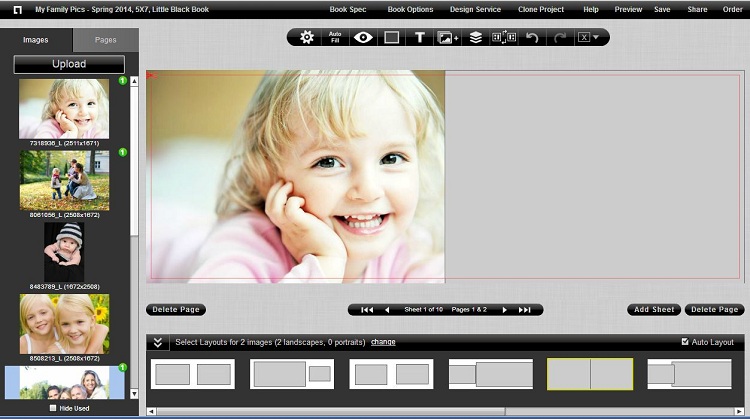 Then your image resolution needs to be 1500x2100 to avoid any image enlargement.

But if you are planning to have a layout for 1 photo span across two pages in a 5x7 photobook, then your image resolution needs to be 1500x4200.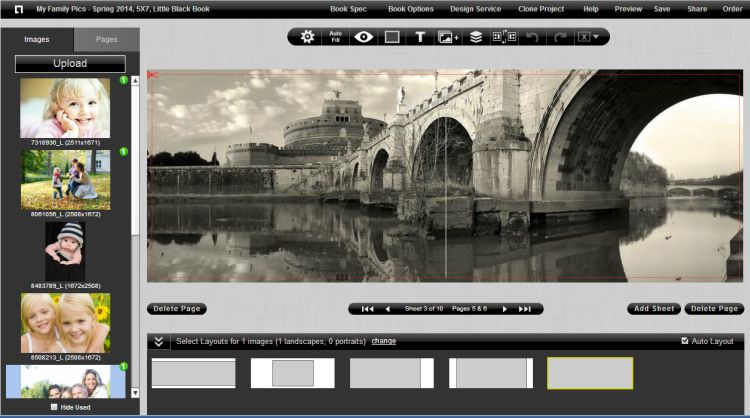 For other photobook sizes, simply multiply 300 to your book size to get an idea of what image resolution size is needed. If your image resolution is too low for your layout, our software will return a warning to inform you. If you encountered this warning, please visit this Support page to see how you can fix it.