This feature is only available when you create your photobook via the website. It is not available in the Zno mobile app.
To add text to the cover of your Linen/Leatherette/Genuine Leather photobook, click on the 'Painted Text' button when you are on your cover page.
The addition of Painted Text to each location is an extra charge of $10.00USD.
You can have both Painted Text and Cameo Window on the front cover your photobook.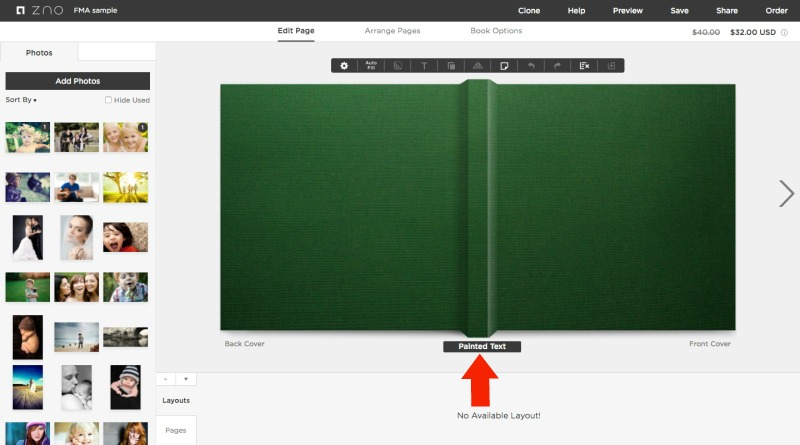 Then select the location of where you would like to add text: Front Cover, Spine, or Back Cover.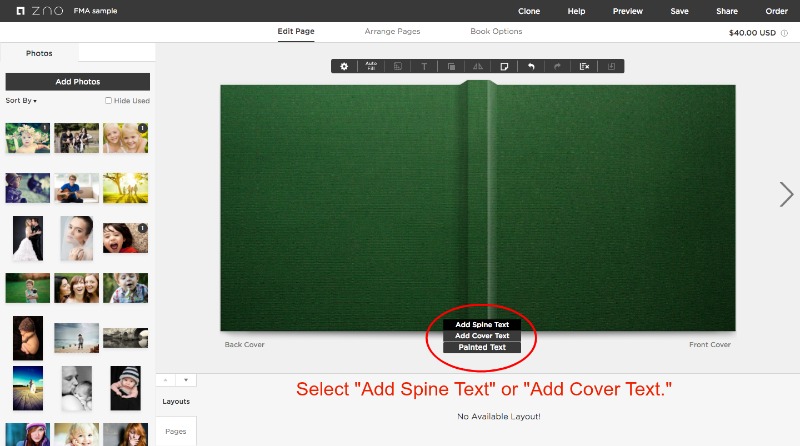 Once you selected your location, double click to enter your text on the cover. You choose:
-Font: There are 20 fonts for you to choose from.
-Font size: From Font size 20-100. (For Spine Text, the software will automatically select the correct size based on the thickness of your photobook.)
-Font Color: A variety of color for you to choose from, or enter your own hex color code. (By default, the font color is white.)
-Alignment: Left, Center or Right.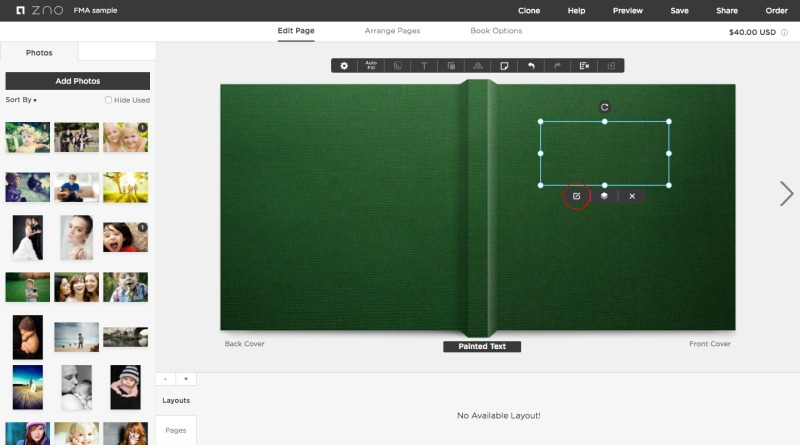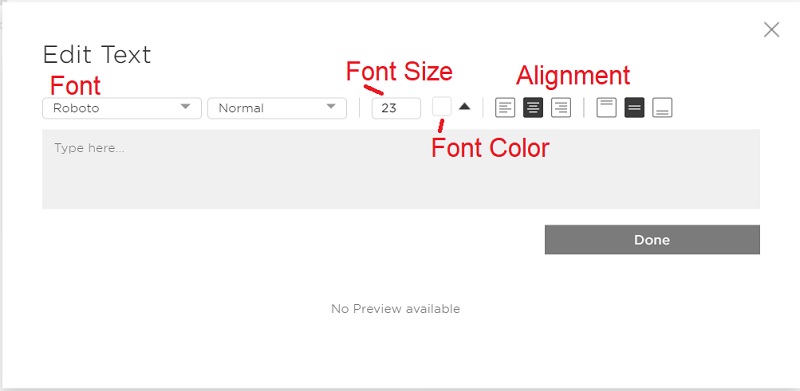 After you enter your text and click "Done," you can drag your text box to your desired location cover using the light blue guidelines to assist you.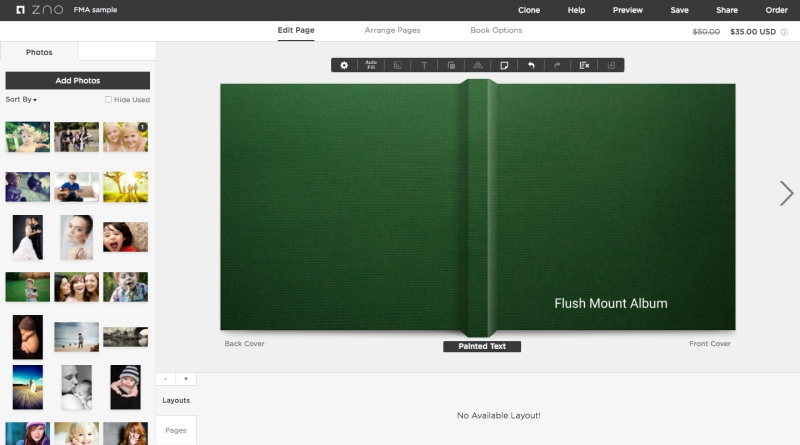 If the 'Painted Text' button is not available, then this option is not available for your photobook.