A cameo window can be added onto selected photobooks sized 8x8 and up for the square orientation, 11x8 for the portrait orientation, and 8x11 for the landscape orientation. Click on the 'Add Cameo' button to add it to the cover.
The addition of a cameo window is an extra cost of $10.00USD for the Layflat Photo Book and Flush Mount Album.
You can have both the Painted Text/Debossing and Cameo Window on the front cover of your photobook.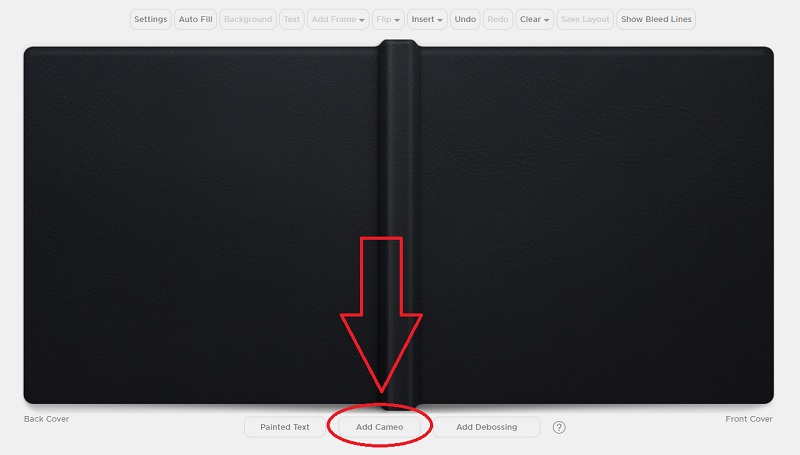 Then drag your image to the cameo window. Click on the cameo window to edit your image or see what cameo options are available for your cover. You can crop, rotate, or flip your image. You can change the cameo size, or select different cameo layout options.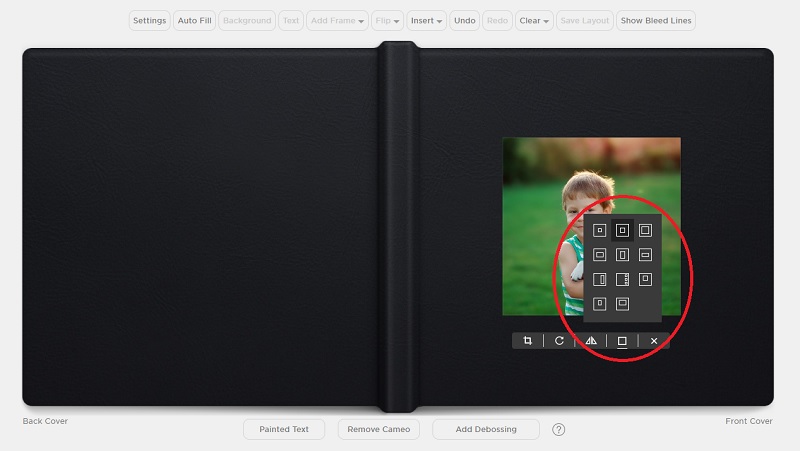 If the 'Add Cameo' button is not available, then it means the cameo window option is not available for your photobook.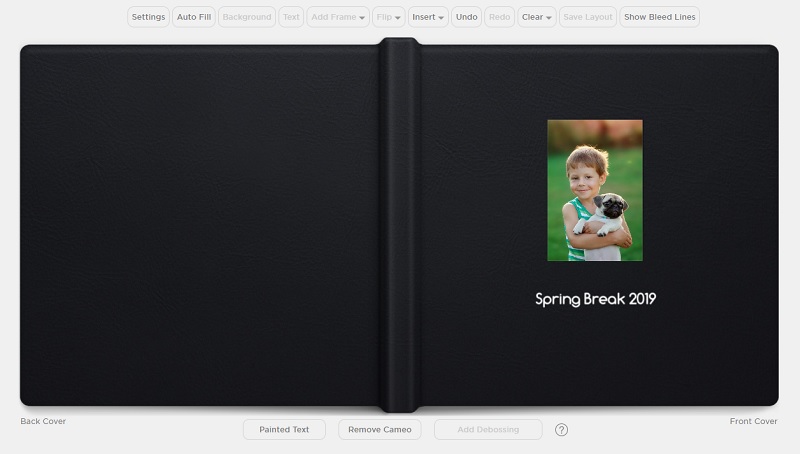 For more information, please email support@zno.com.