STEP 2: Click on "Log In" to log in to your account or sign up for an account.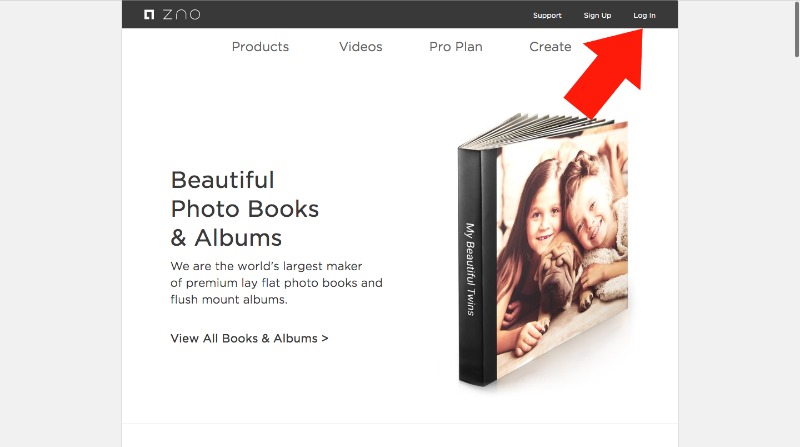 STEP 3: Go back to the home page and click on "Create."
STEP 4: In the category section, select 'Wall Art;' for the type of Product, select 'Canvas,' select a size; and give a title to your project.
STEP 5: Click on "Add Photos" and select one photo.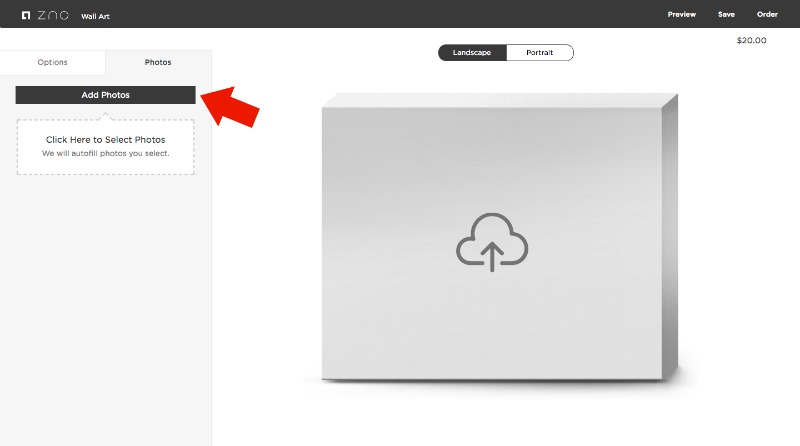 STEP 6:
To change the frame thickness, size, and border wrap; click on Options.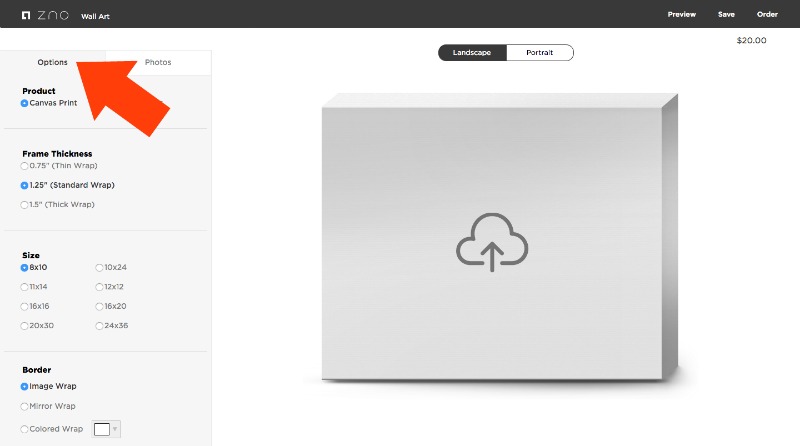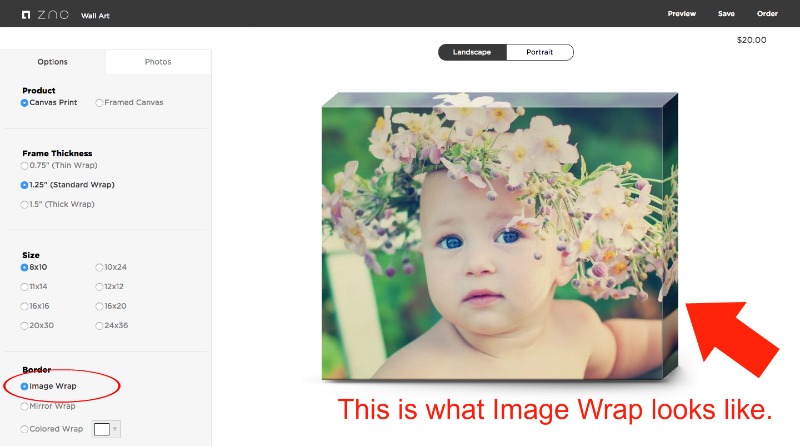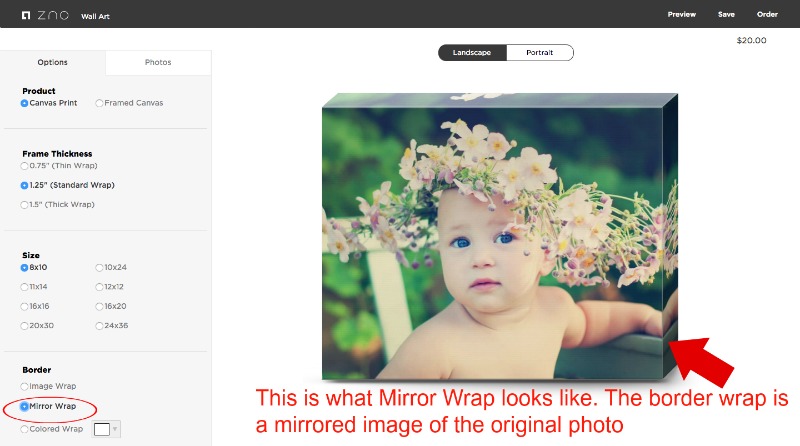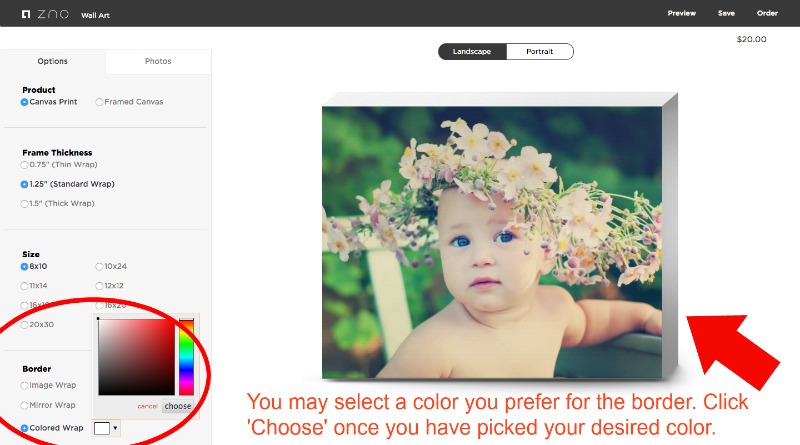 STEP 7: To change the orientation, click on Portrait or Landscape at the top of the page.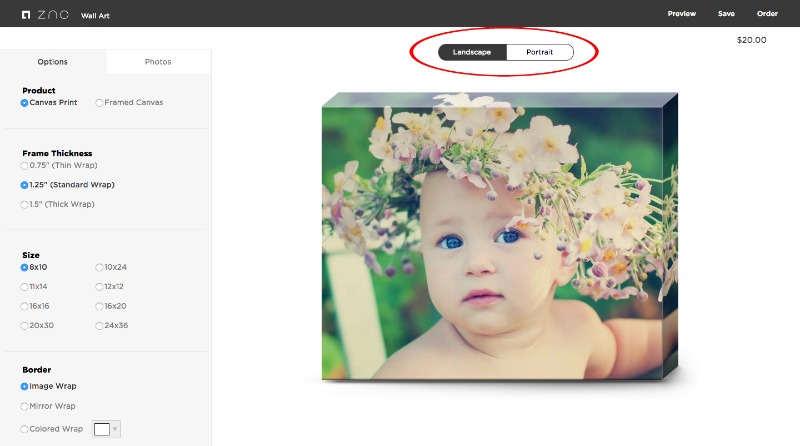 STEP 8: Once you are done editing and arranging your images, click on "Preview" near the top right corner of the page to check over your Canvas Print.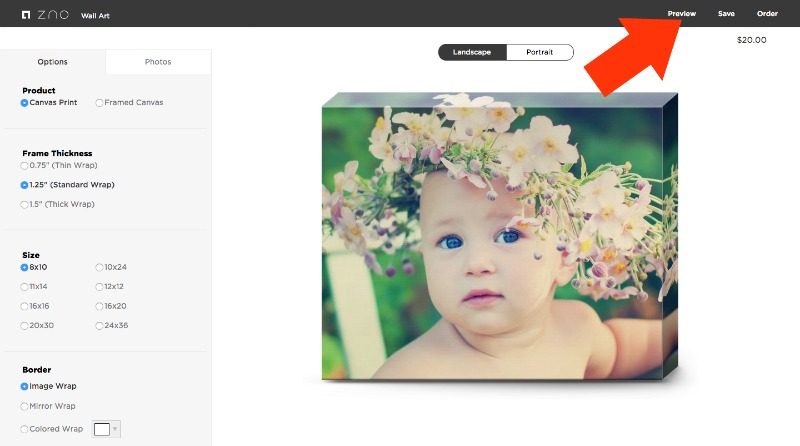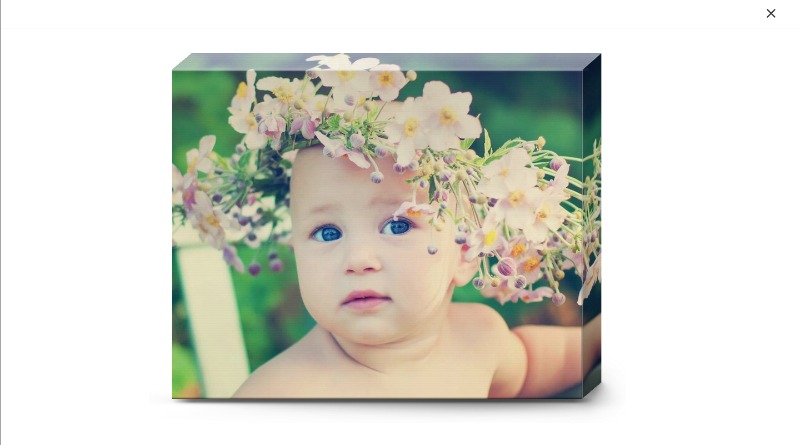 Once you have completed designing your Canvas Print:
STEP 1: Exit out of the preview and click on "Order" on the top right corner.
STEP 2: Review your shopping cart and click on "Checkout."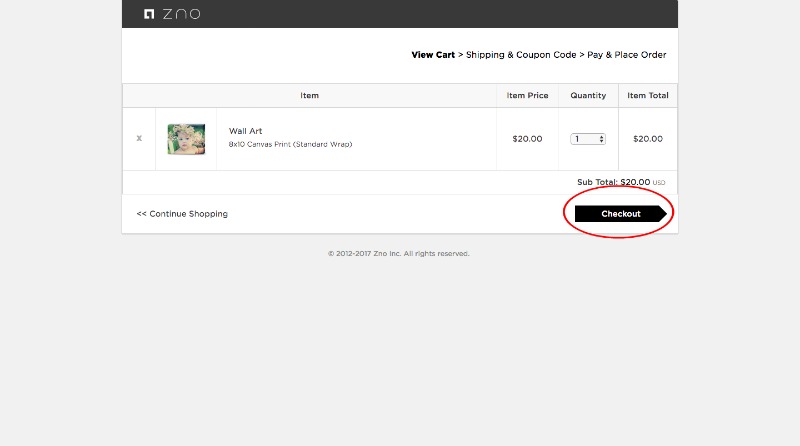 STEP 3: Enter in/confirm your shipping address, selected your preferred shipping method, and select your preferred payment method.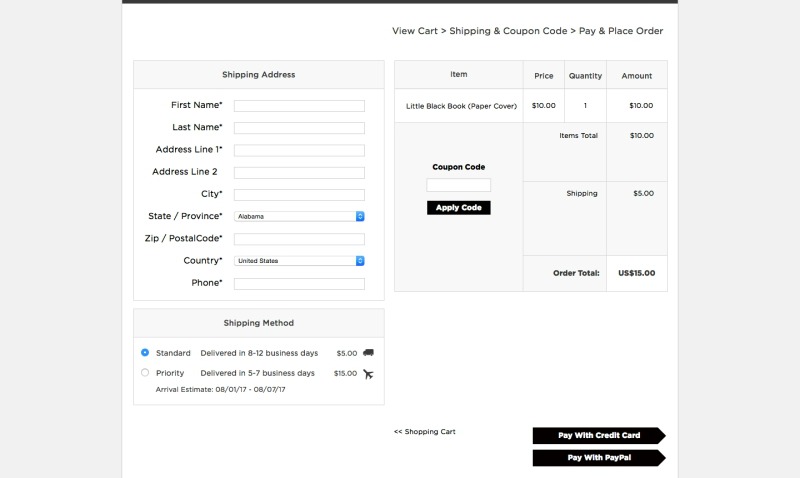 STEP 4: Enter in your payment information.
STEP 5: Select "Place Order" and you are done! (An order confirmation will be sent to your email shortly.)

There are NO changes allowed once you complete checkout and submitted your order. The print is locked and no changes are allowed by the customer or Zno. If changes are required, you will need to cancel your order. You may only CANCEL your order within 1 hour of completing checkout. To cancel your order, go to your My Orders page and click "Cancel". If "Cancel" is not listed, that means your order has entered the production process and cancellations are now allowed.