To start your photobook/frame/canvas print, or any other project you begin by clicking on the Make tab to define your project specifications.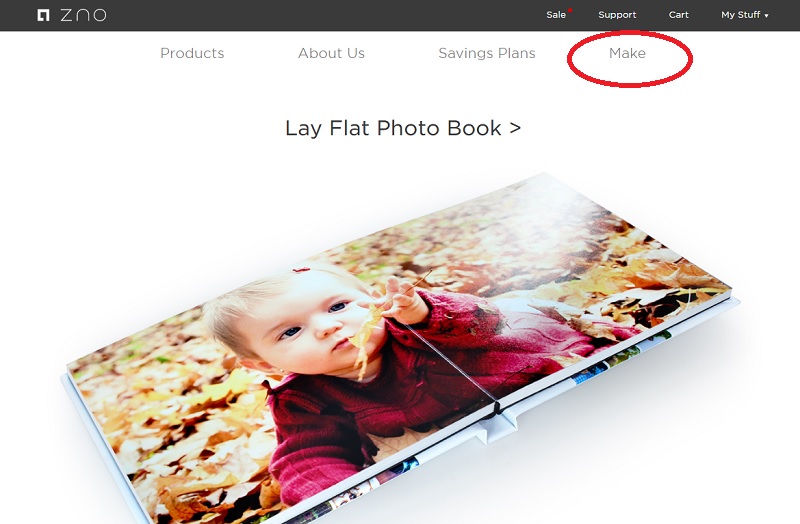 Then select your Category and Product in the drop downs on the Make page such as Books & Albums > Layflat Photo Book as shown below. Based on your selection, specifications such as cover, and size will automatically be updated with its available options. Lastly, give your project a title to be saved as and click Start to begin design.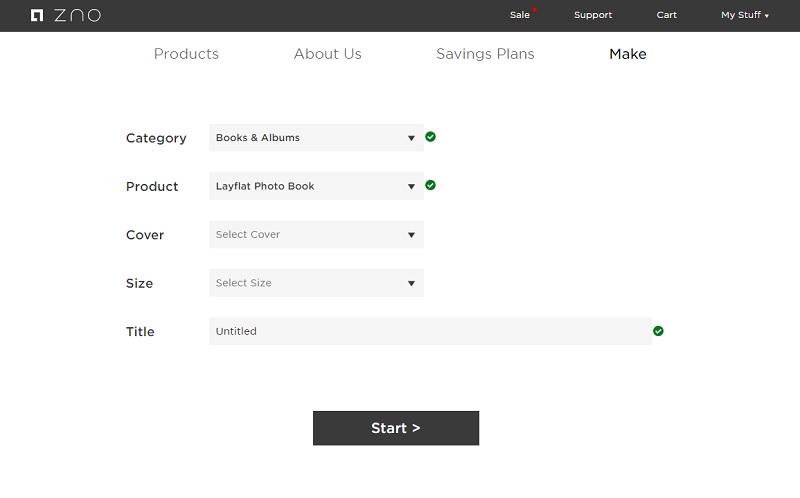 When you enter the design software, the first step is to upload your photos.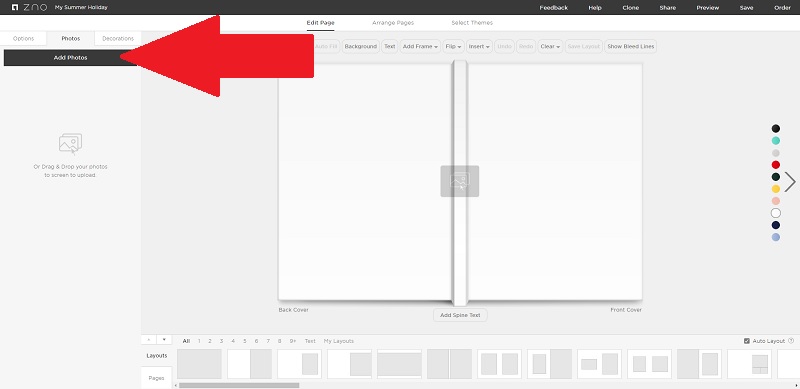 After upload is complete, then design begins by deciding how you would like to layout your photos. You drag and drop your photos into the different templates available, add text, or stickers to customize your photobook.
All photos are printed as they are submitted, we do not make any adjustments to color or image size.

After design is finished, review your project one more time to make sure it is correct. Then click Order to add it to your shopping cart to complete checkout.

Please review your project carefully before submitting your order. We are not responsible for any issues that may come up such a color issues, blurry images, typos, cut off images, blank pages, etc. All projects are printed as they are submitted.

For additional design help, please visit our
Design Help
section for more details.