There are two ways to get started on your project:
1) On each product info page, there is a pricing calculator and then a "Make" button. You can select your options in the calculator drop down and click 'Make'.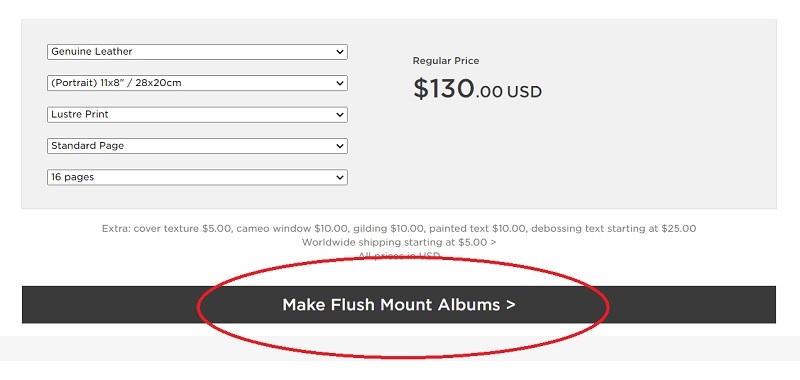 2) Or you can click "Workspace" up at the header and then "Create New Project" to get started.

After you have started, you will enter Zno Designer to design your project. When you enter Zno Designer, the first step is to upload your photos.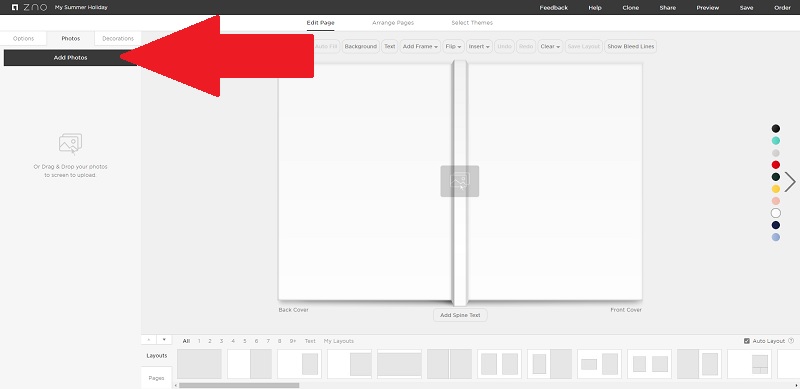 After upload is complete, then design begins by deciding how you would like to layout your photos. You drag and drop your photos into the different templates available, add text, or stickers to customize your photobook.
All photos are printed as they are submitted, we do not make any adjustments to color or image size.

After design is finished, review your project one more time to make sure it is correct. Then click Order to add it to your shopping cart to complete checkout.

Please review your project carefully before submitting your order. We are not responsible for any issues that may come up such a color issues, blurry images, typos, cut off images, blank pages, etc. All projects are printed as they are submitted.

For additional design help, please visit our
Design Help
section for more details.