On your My Projects page, you can find all projects that you created on the Zno.com website. This page will also show all projects ordered via the website or Zno mobile app.

Projects that were started on the Zno mobile app cannot be finished using the zno.com website.
When you click on
Create
to start a new project, regardless if it is a photobook, photo frame, or a canvas - they all can be found on the
My Projects
page.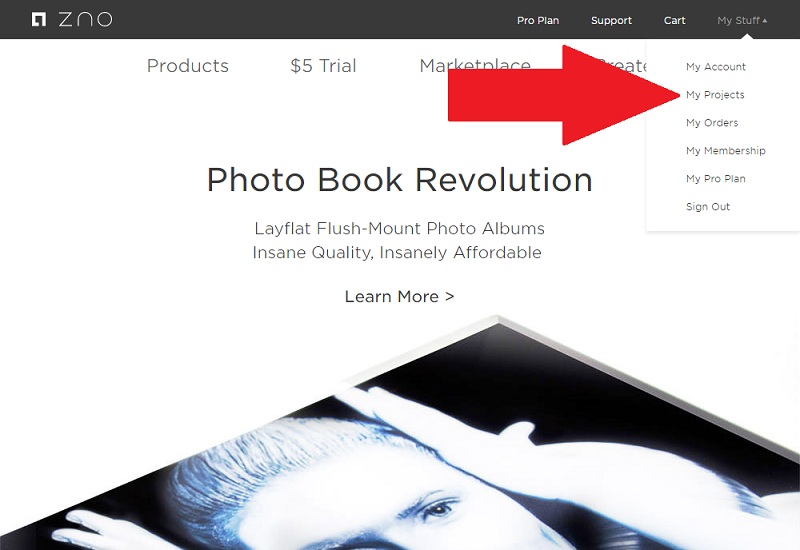 From there, click on "Continue" or "View" to open your project in the design software again. Or if your project is ready to be ordered, then click on "Order" to add the item to your shopping cart.