For a comparison of the primary types of Books & Albums Zno offers, please download the .pdf below.
The Slim Photo Book, Little Black Book, Layflat Photo Book, Flush Mount Album, and Fine Art Album are all photobooks that lay flat when opened and are flush mounted.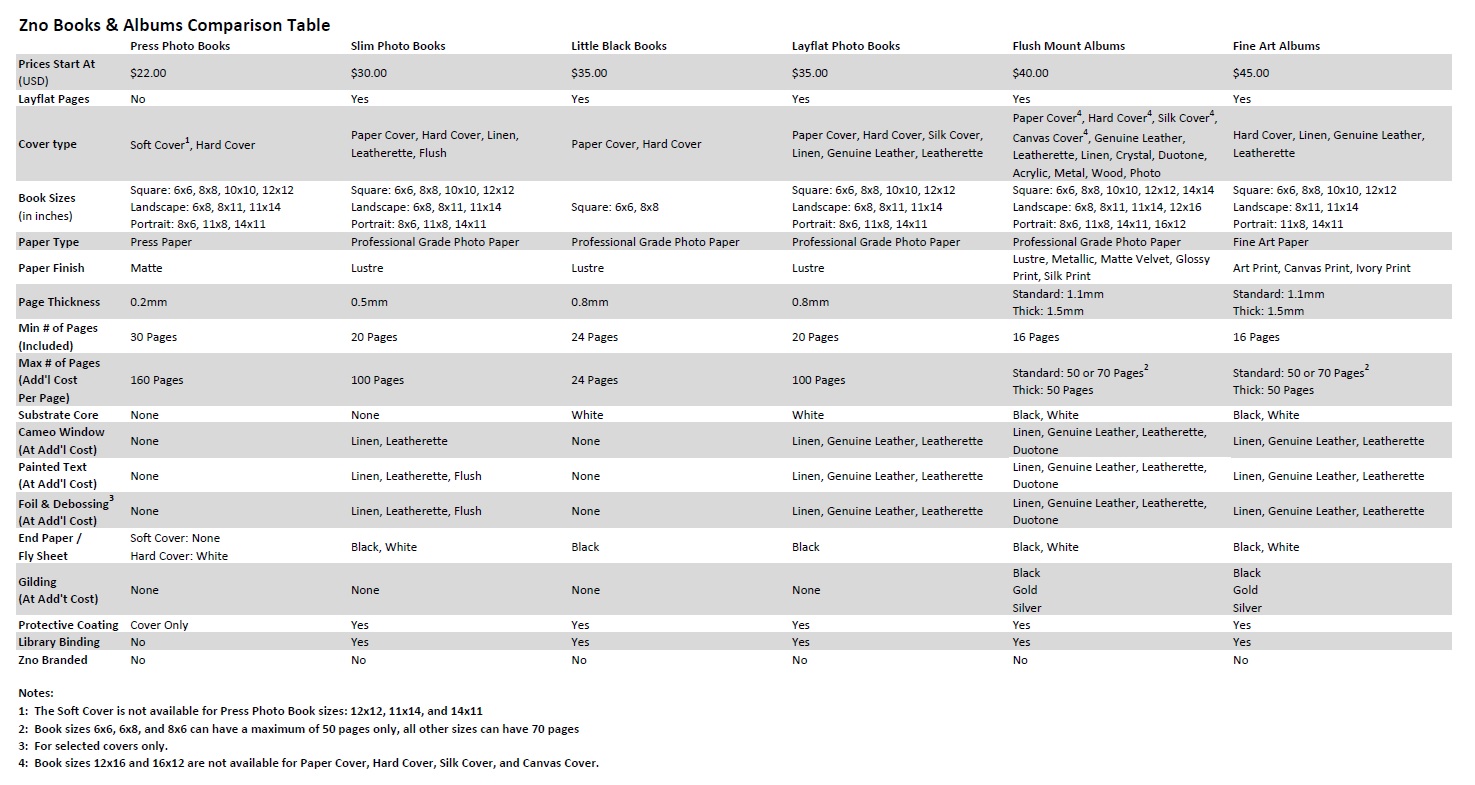 For more information, please email support@zno.com.