Laser Engraving is a recessed printing effect that consists of laser etching a design into a surface. It achieves a similar effect to the Clear option in
Foil & Debossing
. However, a key difference between Clear debossing and Laser Engraving is that the laser is burning a depression into the top surface, so the top layer of the material is removed rather than just pushed down.
Since the laser is burning away the top layer, this means you should be aware of what the under layer of the material is. The under layer of a material could be a different color. In the case of leather, it's the same color tone all the way through but you'll see the rough grain. In the case of leatherette, the underlying color is likely to be different.
See below example: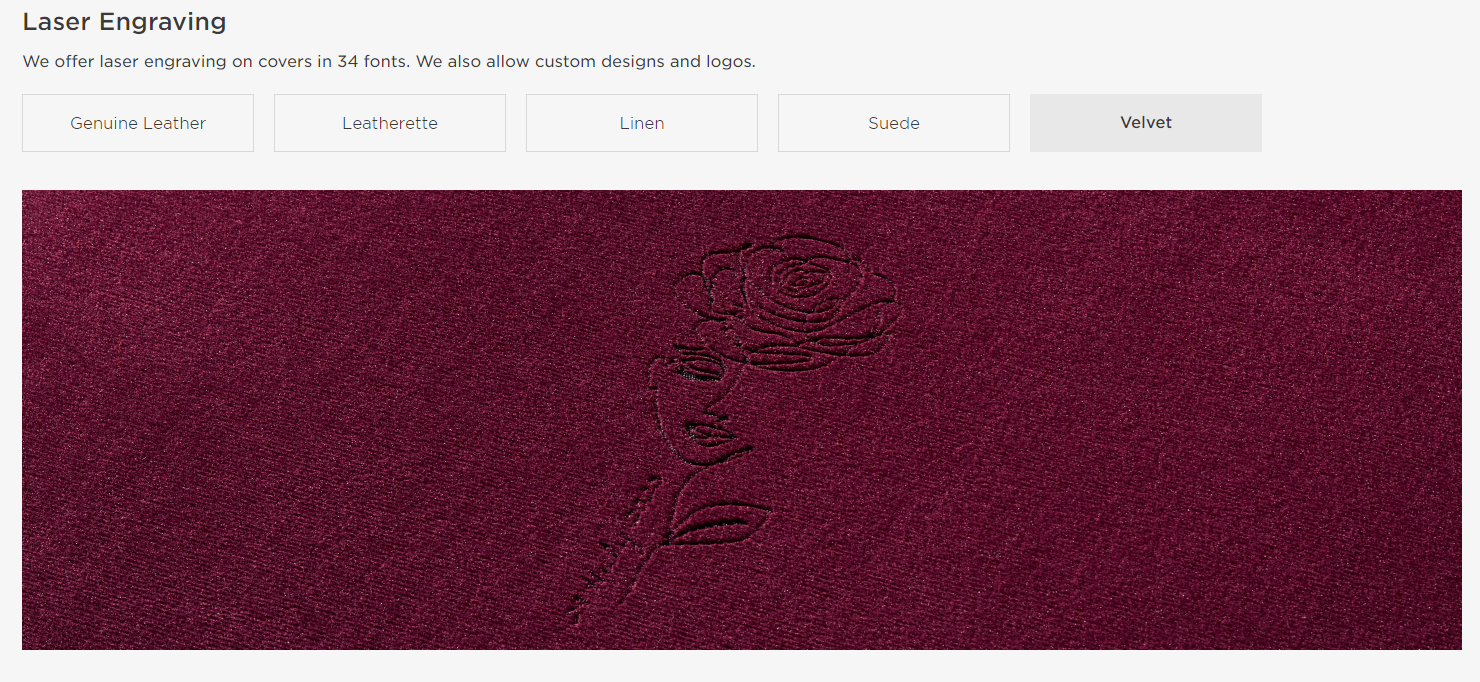 We offer the option to Laser Engrave either a design or text on our Genuine Leather, Leatherette, Linen, Suede or Velvet cover. Laser Engraving is only available on our Flush Mount Album, Fine Art Album, and the Layflat Photo Book.
For more examples of the Laser Engraving, please click here and scroll down until you can see the different cover options.
For more information, please email us at support@zno.com.