To add gilding to the pages of a Flush Mount Album or Fine Art Album, please click on "Edges" at the top right hand side of the page.
Then click the "Gilding" button at the bottom.
The default color is Gold. To select the gilding color of Black, Gold or Silver click the circles on the right hand side.
Adding Gilding to a Flush Mount Album/Fine Art Album is an additional cost of $10USD.
To remove Gilding from the order, click the "Clear Edges" button above the mockup.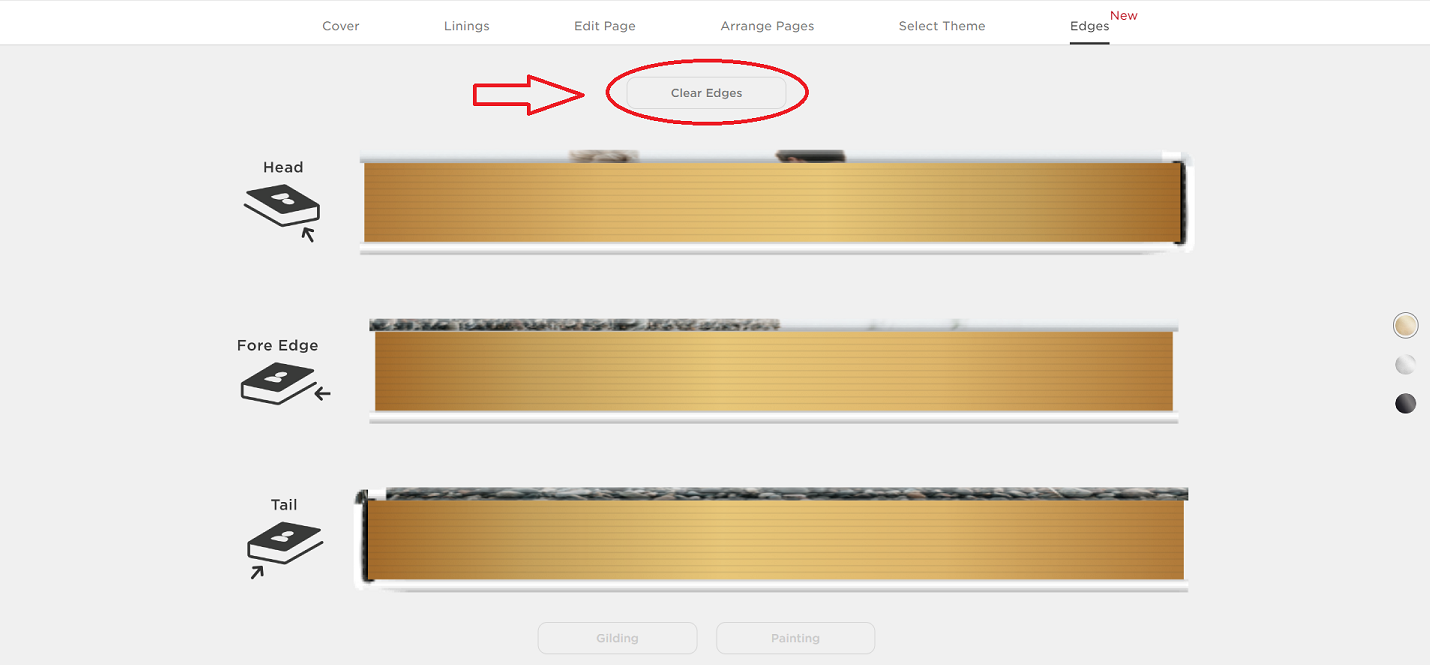 For more information, please email support@zno.com