In this article, we'll guide you through how to export your spreads for 3rd party printing in Zno Designer.
Zno has added book specs from more than 50 prints labs around the world. You can easily select an album from one of these labs to automatically load their specs or create a custom spec if your lab is not listed.
To start, you need to login to your zno.com account and click on Workspace.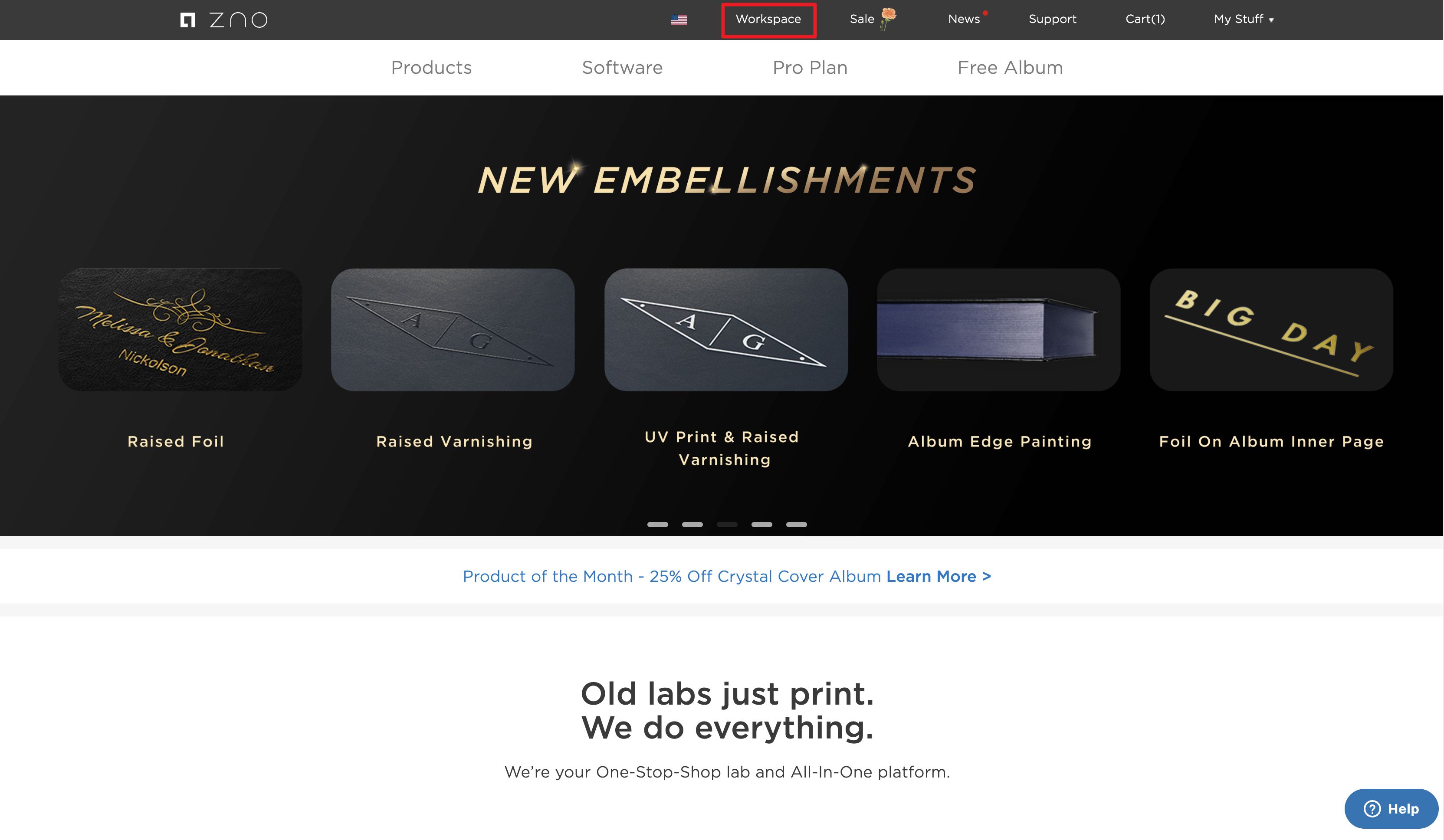 It is important that you start from Workspace because you will only have access to third party lab album presets using this workflow.
Once you've clicked on Workspace and entered to the Projects page, click on Create New Project to start.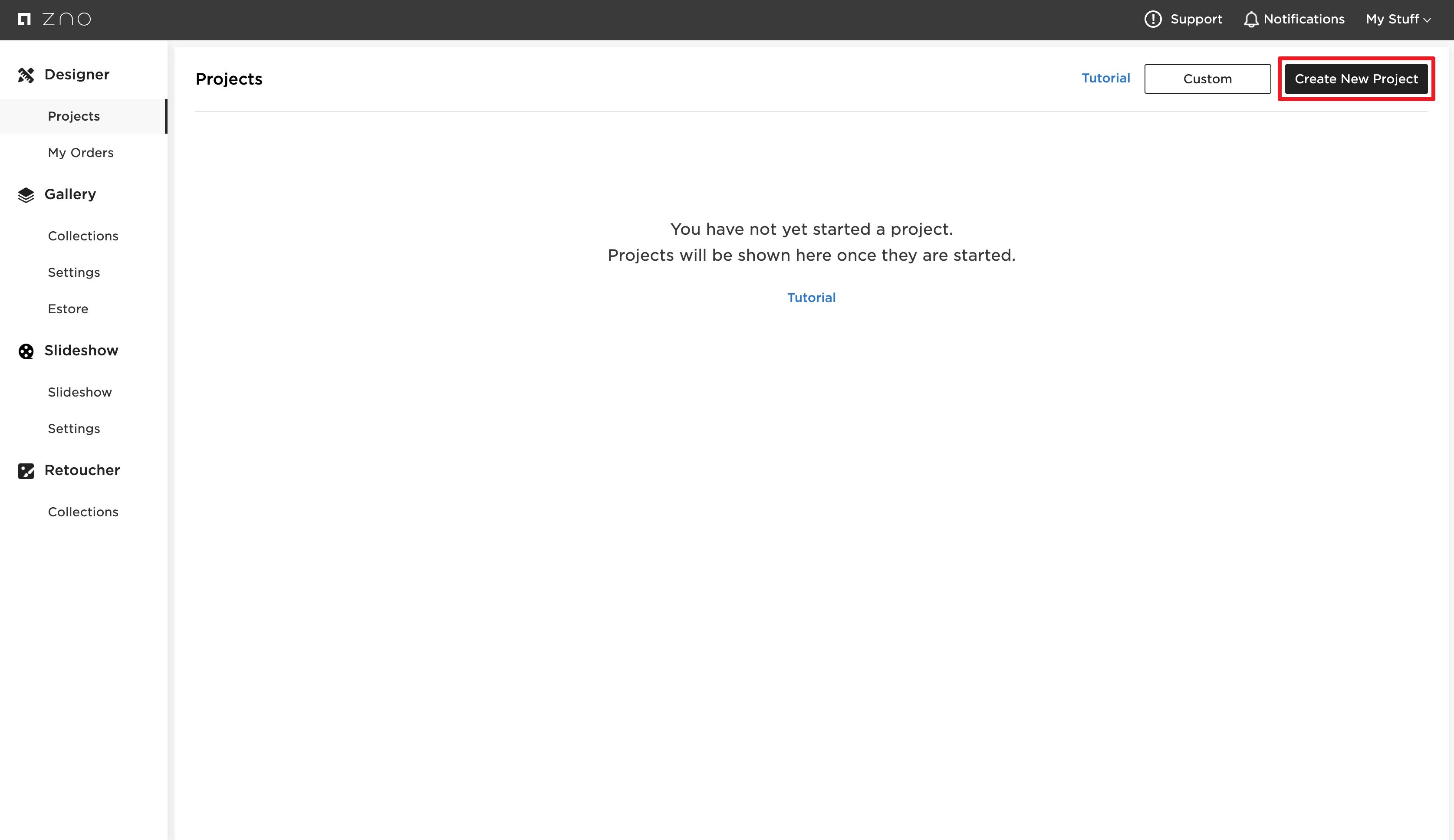 First, you need to find your print lab and select the album that you are designing.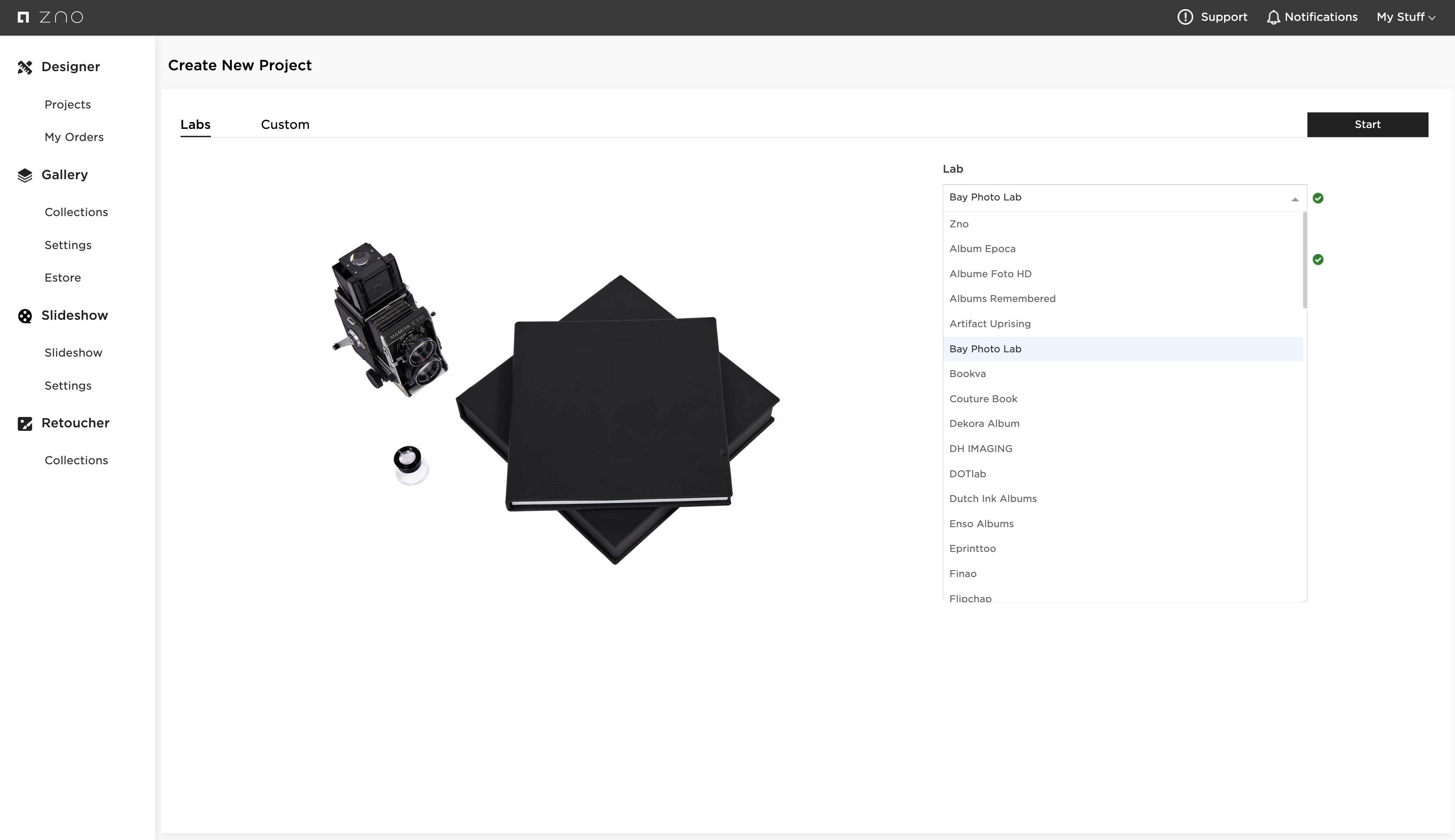 Or you can enter your own custom specs on the Custom tab.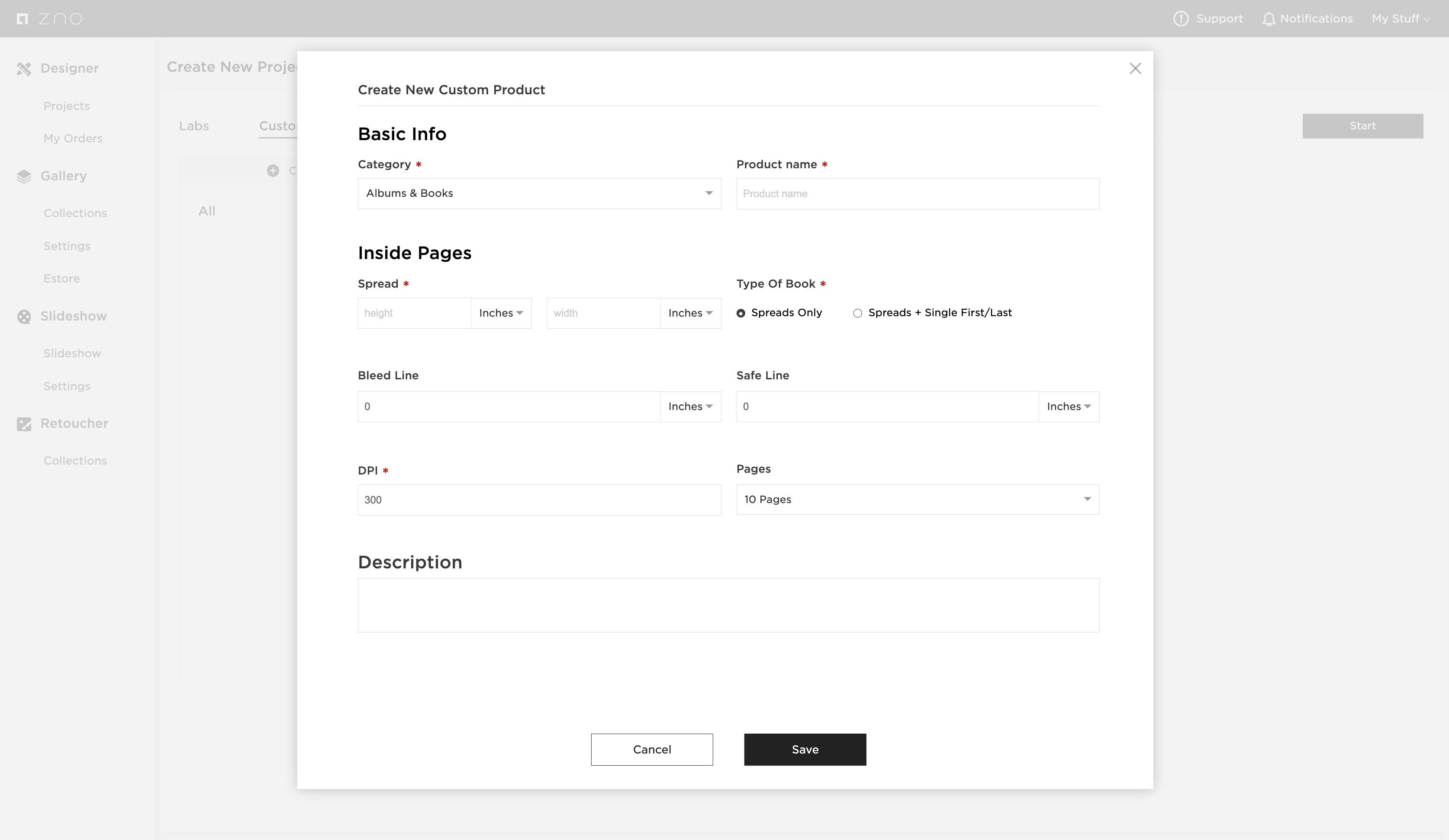 For today's example, we'll use Bay Photo to demonstrate how to export. In these drop downs, you select your product and its options. Then click Start.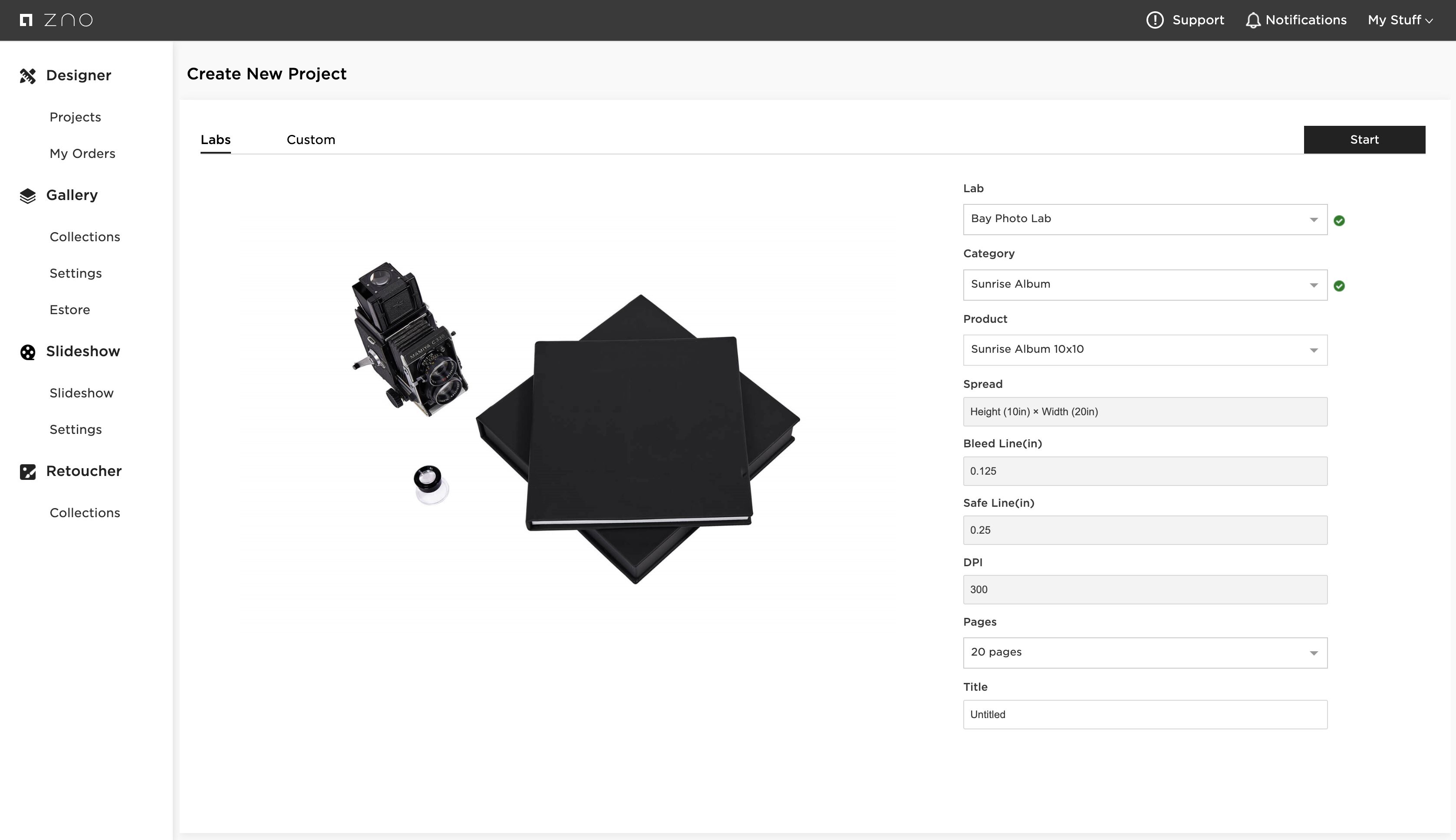 Now you've entered Zno Designer to start your album design. You can upload your photos or import them from Zno Gallery. Once your album design is done, click on Export to generate the export files.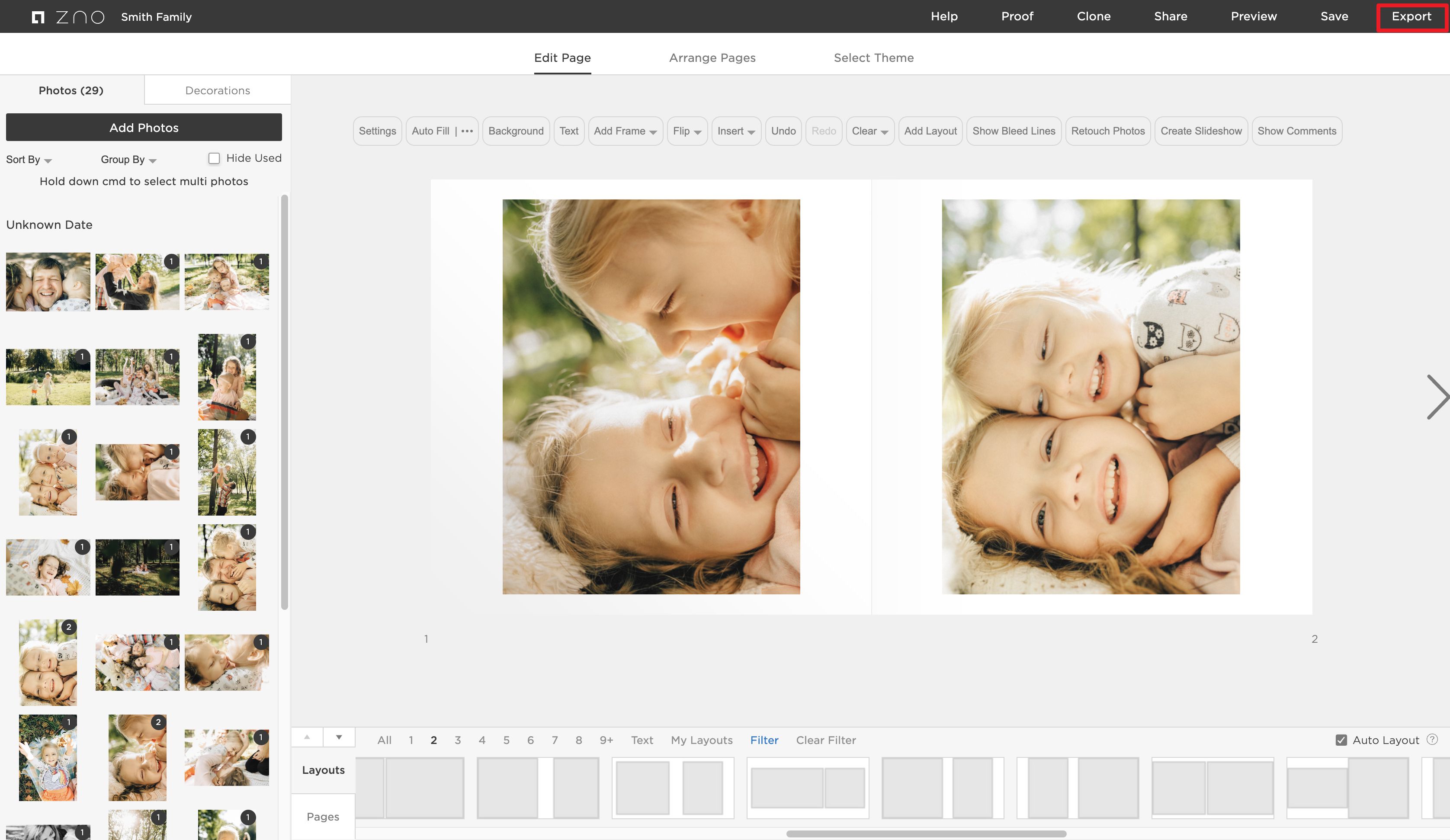 Because this process can take several minutes, you can exit Zno Designer to do other work.
When the export files are ready, you'll find the downloadable files under Notifications for you to download.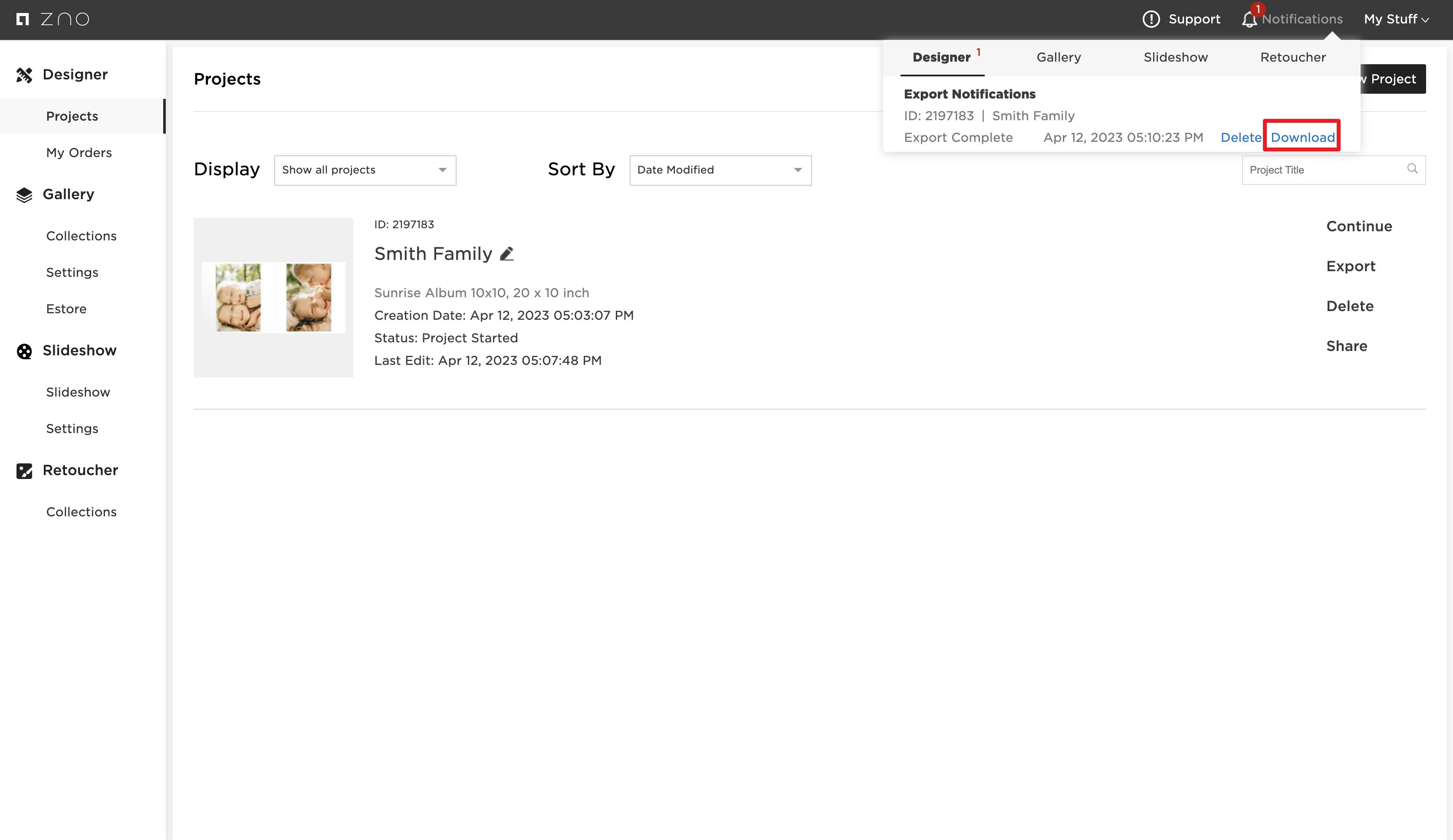 From here, you can download the zip to your local hard drive. Then unzip to find each spread saved as individual files. With these files, you can upload them to your print lab for fulfillment to your clients.
For more information, please email support@zno.com.